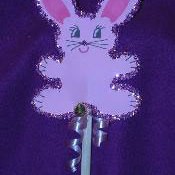 This craft is so easy you can make one for fun, or a batch for class party favors.
Crafting Time: 30 minutes plus glue drying time
What You Need:
pink construction paper or cardstock
bunny cookie cutter or pattern provided
pencil
pink glitter
pink or white cotton ball
small jingle bell
string or dental floss
pink curling ribbon
scissors
fine tip black marker
pink marker
craft tacky glue
spring type clothespins
Directions:
Trace the cookie cutter or pattern twice on pink paper. Cut out the shapes.
Add eyes, whiskers, and paws to one bunny shape with the black fine tip marker. Color the ears and add a mouth on the same shape with the pink marker.
Glue the bunny shapes together around the top of a pencil. Use clothespins to hold the shapes together until the glue dries.
Trace around the outside of the bunny with a line of glue. Sprinkle pink glitter over the glue. Do this on the front and back. Place a dot of glue in the center of the whiskers for a nose and sprinkle pink glitter on this dot.
Use string or dental floss to attach a jingle bell to the pencil below the bunny. Tie a piece of pink curling ribbon to the pencil below the bell.
By Marie from West Dundee, IL
These make the erasers stay on the pencil and not fall off. Tommy the kitten is offering to pose in these pictures.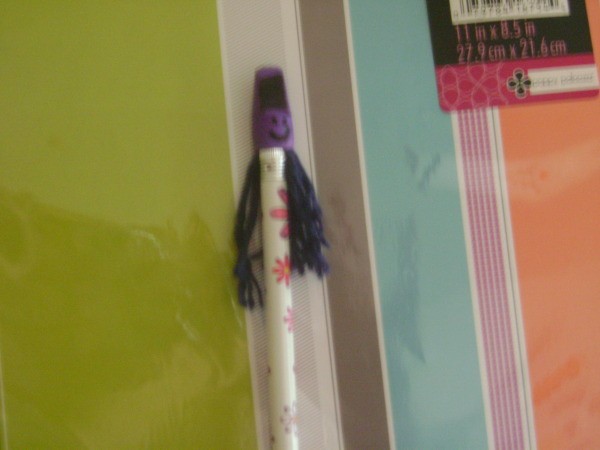 Approximate Time: 5 minutes
Supplies:
yarn, four pieces four inches in length
top pencil push-on eraser
pencil
Sharpie or Magic Marker
Instructions:
Use marker to draw a face on the eraser. Cut four lengths of yarn to four inches each.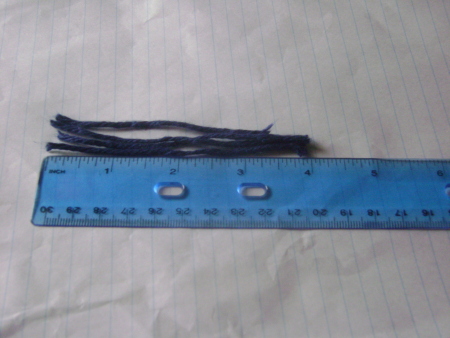 Twist them in the middle and put over the opening of the eraser. Put eraser on pencil, holding the yarn in place.
Arrange yarn in proper position on pencil by gently pulling it around to the back. Fray the yarn strands by pulling them apart to make hair.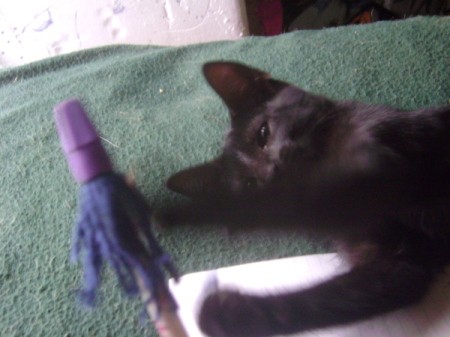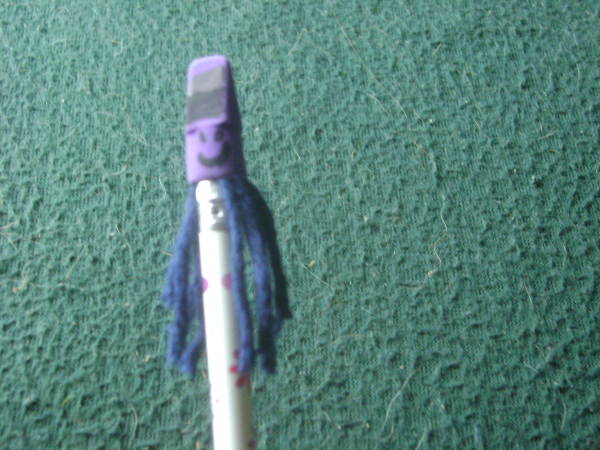 By Robyn F. from Tri-Cities, TN