These make the erasers stay on the pencil and not fall off. Tommy the kitten is offering to pose in these pictures.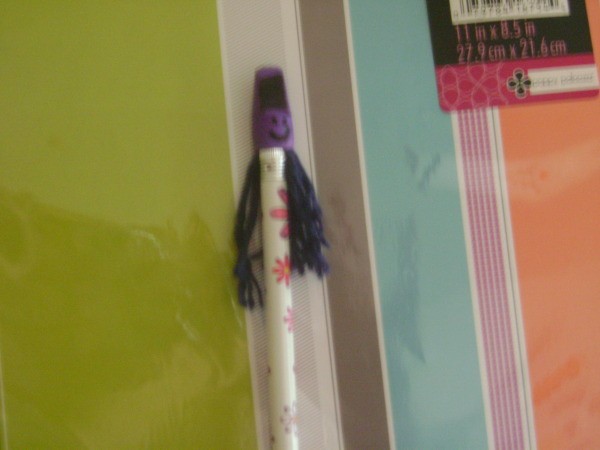 Approximate Time: 5 minutes
Supplies:
yarn, four pieces four inches in length
top pencil push-on eraser
pencil
Sharpie or Magic Marker
Instructions:
Use marker to draw a face on the eraser. Cut four lengths of yarn to four inches each.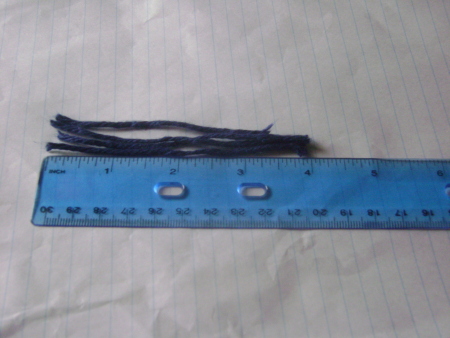 Twist them in the middle and put over the opening of the eraser. Put eraser on pencil, holding the yarn in place.
Arrange yarn in proper position on pencil by gently pulling it around to the back. Fray the yarn strands by pulling them apart to make hair.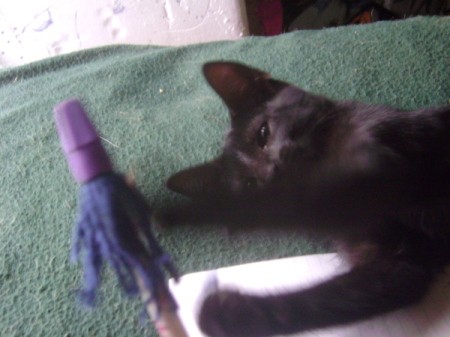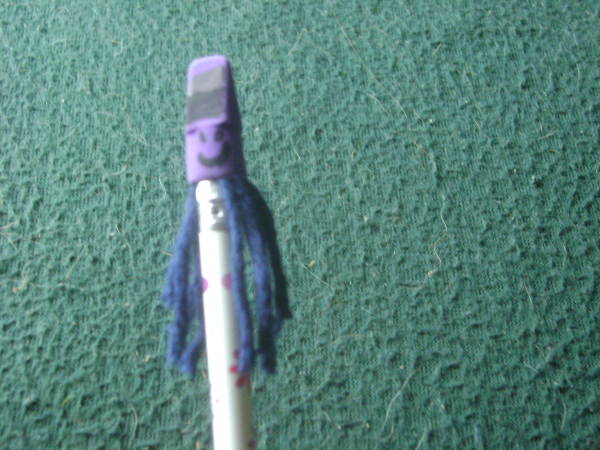 By Robyn Fed from Tri-Cities, TN