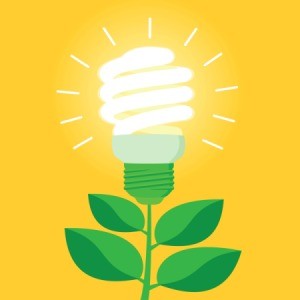 I have plant light bulbs, but do I need a special fixture to put them in to be safely turned on 24x7 for indoor light for the winter months? If so, how do I make this fixture. I can do amateur wiring.
Thank you kindly.
Hardiness Zone: 6b
By Rhonda Mechtly from Newville, PA
Answers

Cricket
Bronze Post Medal for All Time! 205 Posts
October 8, 2009
0

found this helpful
Best Answer
No, any lamp will do. Preferably one that you can angle down though. But you don't want to leave it on 24/7. Plants need their dark time too. The easiest thing to do is to put the lamp on a timer set to go on and off at the times when the sun is rising and setting in your area. Also don't put the lamp too close to the plants. Put it at least 10-12 inches away.
Also remember to suspend feeding them plant food this time of year, too, till spring. They need the rest from the food.

October 10, 2009
0

found this helpful
Best Answer
My husband does all his annuals inside every winter, we just bought a grow light bulb at Lowe's and then a contractor's clamp on lamp to put the bulb in to meet the wattage of the bulbs. Then we just clamp them onto the rafters in our basement where he starts the seeds, and they have to be about 12 inches above the plants.

March 24, 2011
0

found this helpful
Best Answer
As long as the fixture is rated for the wattage of the bulb. I'm assuming your referring to the plant incandescent bulbs?
It would be more efficient to obtain the grow UV lamps for a 4' florescent fixture.
You can then mount the fixture, to a board slightly larger than your fixture. With some screw eyes, rope, and pulleys you can suspend the fixture over your seedlings. Then raise the unit as the plants mature.

October 9, 2009
1

found this helpful
Can fluorescent lights (the long tube type) be used as grow lights?

October 10, 2009
1

found this helpful
I have never used "Grow Lights", but I do use 4-foot shop light fixtures with regular florescent lamps in them. This works very good. I bring inside tender perennials each fall and put them in the basement under the lights. I suspend the lights on nails from the open floor joists with light-weight string, long enough that I can adjust the lights for height as necessary. I bring in several varieties of geranium, impatients, and herbs that will not survive our zone 4 winters. It is nice to have fresh parsley, sage, rosemary, and thyme, (reminds me of an old song) and oregano and basil. We also grow grass in flats for our three cats. They love it in the winter when they are not allowed outside. The grass that I grow is the legal type that you would grow in your lawn. I also plant many seeds in flats to have for spring planting: flowers, herbs and vegetables.
I currently have 20, yes 20, two-light, 4-foot fixtures on timers set for 14 hours a day. This gives 10 hours of "rest" each day. I lower the lights to about 4 inches about the foliage and adjust as needed. For flats of seeds, I put the lights as close as possible to the soil: about 2 inches, and adjust as growth begins. This will help prevent "leggy" stems that you can get if you use a window sill and natural sun light. I also use an electric blanket under the seed flats until germination occurs, and then remove it. The borrom heat will greatly reduce the time and germination rate. ALWAYS be safe if using any bottom heating devise, and NEVER allow water to come in contact with any electric blanket or other heating device.
I have been doing this for about 10 years, and find it is a "growing" experience and suggest that you start small and taylor to your needs and available time. The energy usage is very small and hardly noticible on your electric bill. Good luck, and good gardening.
Answer

this Question