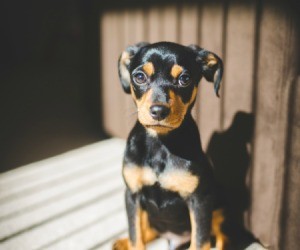 I just got a mixed breed dachshund. Since he mostly resembles a Dachshund I was wondering if his back would be stronger than a purebred dachshund?
By Sally from OH
Answers

June 16, 2009
0

found this helpful
Best Answer
No, I have a mixed breed Doxie and he is on wheels today because he lost the use of his hind legs 5 years ago. He gets along quite well on his wheels.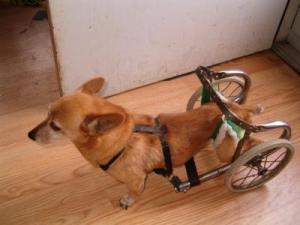 June 16, 2009
0

found this helpful
Best Answer
No. Since a mixed breed doxie is still a doxie mix, they still have a chance of having a bad back.
I have a corgi mix who I believe has dachshund in her, as well. Though she isn't short; she still has two breeds in her make up that may have back problems.
And, she has an arch in her back. So, even though she's not short and a mutt, I STILL watch how often she jumps and how she reacts to back injuries, etc.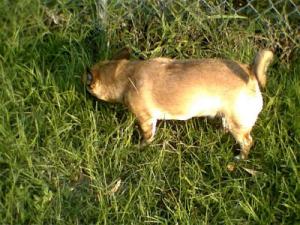 June 18, 2009
0

found this helpful
Best Answer
I think it all depends on genetics. We have had two dachshunds and currently one dachshund/terrier mix, Belle. She has the body of and looks like a dachshund but has white muzzle, feet, and belly. Neither of our full dachshunds had back problems. We thought Belle was having a problem with her back about a month ago but the Vet didn't think it was her back. He gave her a shot of prednisone and some prednisone tablets to use as needed. So far she hasn't needed them.
No I have a mix breed she is part Dotson and Chiwawa with the Doston back and chiwaw face. I just took her to her Vet last week and she has been on pain pills and not herself. It hurts me to see her like that she is such a sweet dog. Vet said one day she may need back surgary. I highly suggest do not let your pet jump from beds and couch really hard to do because I love to cuddle with her but from here on out I will have to pick her up to be on the bed and put her down before she jumps!
but try not to allow it on high things they always will jump down!
Good luck it really hurts to see them like that.
Answer

this Question