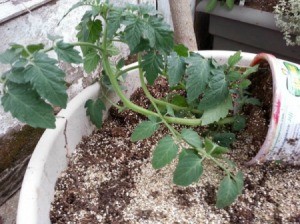 I stirred in a slow release organic veggie fertilizer, crushed egg shells (and/or oyster shells), along with peat moss, vermiculite, compost, and a bit of potting soil. The shells will slowly release calcium which prevents blossom end rot.
Also, I am trying a new trick I learned. You lay the new tomato plants on their sides, in their store bought pots, for a couple days. This causes the top end of the plant to reach upwards, towards the sun. Once it has grown upwards, cut off the leaves on the part that is parallel to the ground.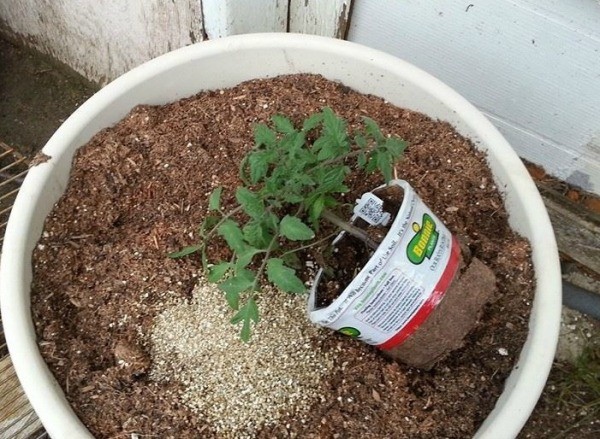 Make sure the stem is in contact with the dirt, as this encourages roots to sprout where the leaves were. Once it starts showing new roots, bury that part of the plant completely in soil. This is supposed to double the plant's tomato output.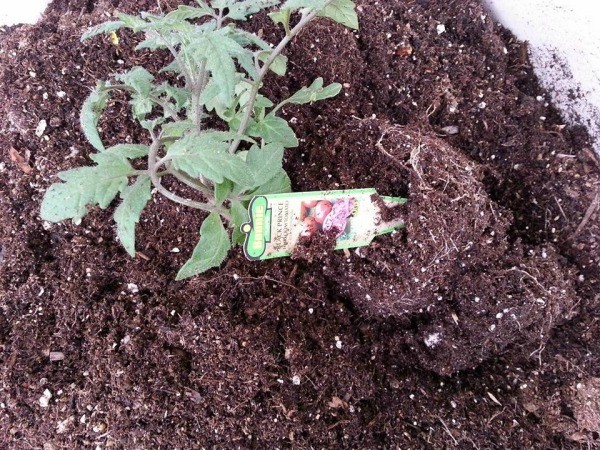 It also makes for a sturdier plant that is less top heavy and is more capable of supporting heavy tomatoes. That way if a branch breaks from the weight of giant tomato, you run less risk of losing the entire plant from having it break or split the main stem. It also will help the plant take in way more nutrients as it has more roots then a plant just potted in the ground straight up and down.