mindy
Bronze Post Medal for All Time! 109 Posts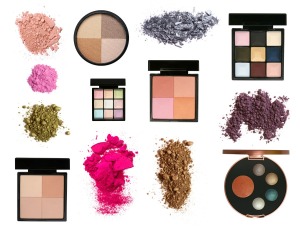 Has anyone tried ELF Cosmetics? They have been written up in many national magazines and everything is $1! My skin tends to simply absorb all my makeup including my powder foundation and everything I put on my eyes. I've tried just about every brand - is this any different?
Thank you,
Mindy from OR
Answers

December 7, 2009
0

found this helpful
Best Answer
I love elf, more than expensive brands I've bought. Minus, too faced. I've bought from elf three times, and I see myself being a loyal customer now. The eyeshadows can be powder like, but I've found a great eye primer (elf's is great!) or water can go a long way. My favorite eyeshadows are "butter pecan" and "olive". Not to mention I love "sage" and "golden glow" in the eyeshadow refills (lovely with my fair skin and red hair!).
Since using elf (my mascara is the only non elf product in my purse) I've found that my skin has cleared up. The studio line, is fabulous. I love the blush & bronzer compact, I actually just bought my second one. The "clarifying powder" is a+ and the "complexion perfection" is my partner in crime. The "high definition powder" can work as a great primer or on top of course.
The one dollar blushes again, do get messy, but I can careless. They are pigmented so nicely! The cover stick is thick, and I have found nice coverage out of it. A little, can go a long way with elf. Will you have to re-apply? Possibly. But to be fair, I've had to re-apply with much more expensive brands too. I figure while I type this out, I'll share all that I love from them. My favorite lipstick is from them, and it's the "cherry tart" from luscious liquid lipstick. My favorite 1 dollar blushes are "glow" and "shy." The "flushed" blush was too pink for my fair skin (it would look nice on tan or olive girls) and "berry merry" is precious from the studio line.
Some people complain about the product sizes, but I find them kind of handy. The clarifying powder easily slips into my jeans. And in general, it cuts down on the excess in my purse. And as someone stated prior, order something earlier if you need it in time for an event. Don't order a huge amount of things on your first purchase, try it out first through a friend or small purchase. And definitely read the reviews, they are quite helpful.
I think a lot of elf's products can give heavier coverage depending on how you apply it. (face primer, cover stick, mineral kit.) or so on. In general, I love elf for the savings, but also because of the no animal testing promise. Plus, they are constantly treating (I'm so excited for my third order to come with my free make-up kit) and saving women money. Again, if the regular elf line did nothing for you, try the studio and mineral! I've tried many things from those lines, and they are wonderful. The only things I haven't tried from elf yet, are the polishes, and bath & body. The regular brushes aren't too bad, and the studio brushes are super. Oh, and I haven't tried sugar kiss and some of the tools.
Look to youtube and makeupally if you want reviews as well. But keep in mind, something might work differently on you.

February 28, 2010
0

found this helpful
Best Answer
I have ordered from ELF several times and have found that most of their products are very very good. I love their eye primer and eye transformer. Their Ruby Kiss lip glaze is now one of my favorites. It has to be reapplied every now and then but the color is great. I would say their regular elf line is a hit or miss, dependent on one's personal taste, but the studio line is awesome.
I still don't know how they manage to sell their brushes at only $1 to $3 dollars! (for regular and studio line respectively)

Twice I've had to wait over two weeks for my order from ELF's site...for $7 standard shipping I find that a bit too long.
One thing I that is for sure though I dont think anyone should pass up the opportunity to at least try them out.

December 8, 2010
0

found this helpful
Best Answer
I've ordered a few times from ELF before, while the prices are extremely cheap, the size of the products are on the small side. With the studio compact, I noticed that the product ran out rather quickly, but the product did work nicely. However i was extremely disappointed with the studio primer, because of such little product was included, about a travel sample size.
The eye shimmer eyeliners worked nicely, I really liked how an eyeliner sharpener was included on the cap of the eyeliner, very convenient. Once you buy from ELF online though, be prepared to be swarmed with e-mails from them.

December 22, 2010
0

found this helpful
Best Answer
I do not recommend shopping at eyeslipsface.com. I ordered $35 worth of stuff back in November, when 3 weeks passed and I still didn't have my order I emailed them to see where it was. They said it was lost in transit, which wasn't true because on my account page it listed the order as still processing. They sent out a new order, which didn't have everything I ordered in it. They charged me $35 for $23 worth of stuff!
Luckily I ordered through Paypal and I now have a claim filed with them. I've also read many other stories like this on review sites but I didn't think it would happen to me. You're better off buying your makeup at Walmart or if you like ordering online Smashbox is great. A lot more money, but I've never had a problem and I get my stuff within a few days. The quality is much better also.
Answer

this Question