Greek yogurt has been one of the most popular decadent foods lately. It's delicious on its own, but also a great way to cut calories and at the same time, boost flavor and protein. It's so much creamier than regular yogurt. but it's also twice the price (not to mention sometimes very hard to find)! Here is a simple way to turn regular yogurt into Greek yogurt.
Materials
Regular yogurt (full fat, low fat, nonfat, organic - anything will do)
Strainer/Colander
Bowl
Cheesecloth
Plastic Wrap
Small Plate
Instructions
Place strainer over a large bowl. Place a few pieces of cheesecloth on the strainer (You can also just fold one a few times). Pour your regular yogurt on the cheesecloth then fold the ends of the cheesecloth over the yogurt so its covered.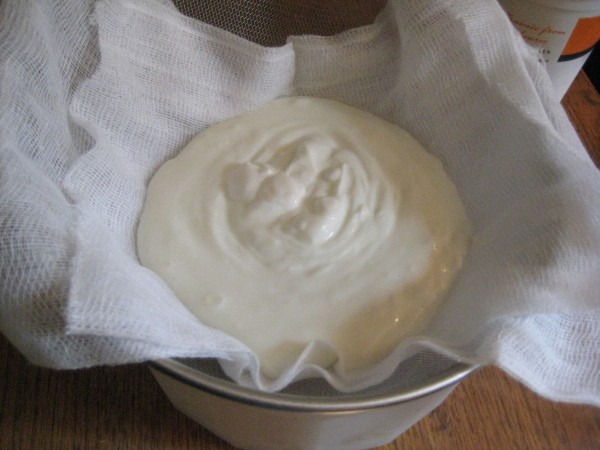 Place your small plate on the cheesecloth covered yogurt. This will help press the whey out your yogurt. Sometimes I place something heavier, like a bottle of water, on top of the plate to hurry things up.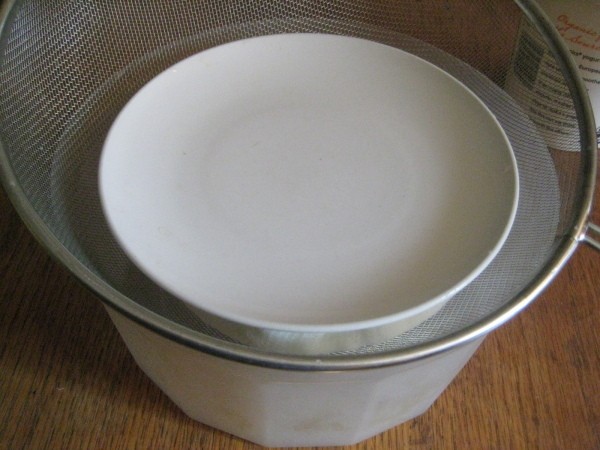 Let this drain in your fridge for a few hours. Remove and pour into a container. You can discard the whey or use it in a recipe. Delicious!
By attosa from Los Angeles, CA
Comments
July 10, 2015
0

found this helpful
Top Comment
Don't waste the whey! It's full of vitamins, protein and minerals. And a Swedish study showed that it can help regulate insulin production and sugar spikes, so it's particularly good for diabetics. They whey can be used as a tangy cooking liquid, or made into a sweet drink, i.e. mixed with fruit purees.