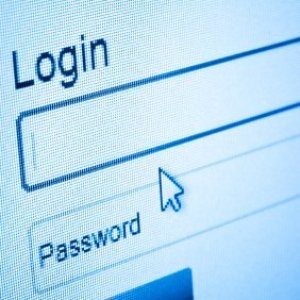 This is a tip passed on to me by my security instructor that works with government installations. Go to a password generator website such as http://maord.com/ Choose to generate an 8 (or higher) character string and check the boxes for lowercase, uppercase, numbers and symbols. Also chose type-safe, random salt (which strengthens passwords), and password strength. Write the password, then test type to make sure the password can be typed. Don't attempt to memorize it.
When you have a password you can comfortably type, write it down and put it where you can find it, even paste it to your keyboard if you like, and label it Part #, or whatever you want. Now for the security part.
For each website that you need a password for select a key (minimum of 4 letters and or symbols) that you will remember, such as t+am for Texas A&M. Look at the written password and find a point to insert the key. For ease of remembrance this should be in the same place for all of your passwords, but if you are good it can be in different places for different websites.
DO NOT write down the short code, or mark this insertion point, these are things that you will have to memorize, but it still is much easier than remembering 12-16 characters. So the main password could be :yk/B66T and when you put the key ta+m into it, you could have :yta+mk/B66T. There are no uncrackable codes, but this is pretty darn close. Especially if you use a different key for each website.