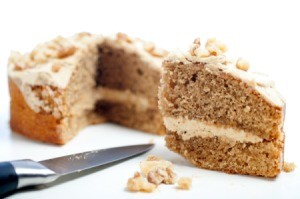 Attention all citizens and former citizens of Cairo, Illinois. I recently had posted a request for a long-loved Cairo, Illinois recipe from the 60s (or perhaps earlier?). The recipe I am in dire need of is the "original butter top coffee cake" from Eddie's Pastries in Cairo.
In my previous post, I had a kind person offer one recipe and another suggest a St. Louis Gooey Buttercake option. Unfortunately, I have tried every recipe offered on the web and each time my husband tells me it is still not the right recipe.
Also, it is nothing like a Gooey Buttercake or even a coffee cake. It is supposedly a legend of its own. After years of trying to bless my husband with the cake of his childhood, I am pleading with someone from Cairo, Illinois, to please offer the original recipe, and not one already on the web.
After one year of unemployment, my husband's birthday is quickly approaching and this may be the only gift I can offer him. I also know that a lady sells these cakes in Illinois, but I do not live close, nor could I afford such luxury at this time.
I would like to surprise him with "THE" recipe that I can make him each year for his birthday. Please help if you can. After such a hard year, this would be a wonderful gift to a husband whom I dearly love. Thank you so much! I greatly appreciate your help.
By Marla from MO
Answers

Lilac
Silver Feedback Medal for All Time! 450 Feedbacks
July 8, 2010
0

found this helpful
Best Answer
Me again. I think I found it. The original cake has powdered suger on top but this looks like the real thing. I hope it is. Please let me know.
www.thehungrymouse.com/.../

August 11, 2010
1

found this helpful
Best Answer
This comes from my Aunt Mary who was born and raised in Cairo.
1 pkg yeast
1/2 cup milk
1/2 tsp. salt
1/4 cup warm water
2 Tablespoons shortening
1 egg
1/4 sugar
2-3 cups flour
Grease a 9 x 13 pan, can be a little larger
Dissolve yeast in warm water. Heat milk and melt shortening in hot milk. Cool.
Beat egg, add salt and sugar and mix
Add milk mixture. Add yeast and mix.
Add flour a cup at a time or less. After all the flour has been added, scrape the sides of the bowl. Cover with wax paper and let rise for two hours or overnight until doubled.
Place on a floured board and knead 200 strokes; roll dough in pan
Put topping (below) on dough and let rise in warm place.
Bake at 350 degrees on the middle shelf for 15 minutes. Watch carefully, the topping will become medium brown.
Topping:
3/4 cup margarine
1-1/2 cups sugar
1 tsp. vanilla
1/4 cup powdered milk
2 Tablespoons flour
3 eggs
Cream margarine until light and fluffy. Add sugar, as your beating, add eggs one at a time. Add milk, flour, and vanilla. Continue to beat until the topping becomes very light and fluffy. Spread over the dough and let rise.

June 7, 2011
0

found this helpful
Best Answer
I am from Southern IL and ate eddies cakes every weekend. This is as close as I can find to the real thing.
Cake ingredients:
2 cakes of yeast
1 cup warm water
3/4 cup oil
3/4 cup sugar
1 tsp salt
1 cup boiling water
2 large eggs
6 cups unsifted all purpose flour
Dissolve yeast in warm water. Let stand. Mix oil, sugar, salt, boiling water and eggs until well blended. (add boiling water a little at a time)
Add disolved yeast to mixture. Gradually add flour. Dough will b sticky. Put bowl in fridge and let rise overnite lightly covered. Divide dough into 2 (at least) 13 by 9 pans pat out thin and let rise for 30 minutes.
Goo: (double this)
1 lb powdered sugar, 2 sticks of butter, 2 large eggs, 6 tablespoons Coffeemate, 1 tsp vanilla, 1/2 tsp salt.
Mix butter, eggs, creamer, vanilla, and salt until well blended. Gradually add powdered sugar and blend until smooth.
Spread goo on top of dough and bake at 350 degrees for around 30 minutes. Top will be light brown Do not ove rbake. This is awesome.
Answer

this Question