Emergency Screwdriver Ideas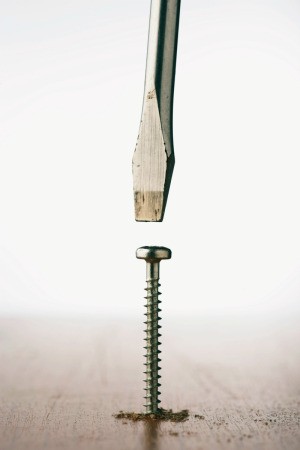 When the tool you need is not available, sometimes you have to be creative to finish a repair. This is a guide about
emergency screwdriver ideas
.
Solutions
Share on ThriftyFunThis guide contains the following solutions. Have something to add? Please share your solution!
Many times, I have been on the side of the road without a screwdriver, or the one I had one was too small. Now I carry a pliers, and some change: a quarter, dime, and nickel. Many small screws on a car like the idler screw can be turned with a dime, and the next bigger ones with a nickel. The larger ones can be turned with a quarter. However, you need the pliers for torque; so don't forget that part of this tip.
Hope this helps!
Source: Tried and true from years of experience not having tools when I needed them!
By Poor But Proud from Salem, OR
Sometimes the tiniest things come in so handy you wonder how you ever got along with out them. I needed to unscrew the hanger off the back of a frame. None of the screwdrivers in the house I share were small enough.
Then I remembered that sometimes a nail works, especially the kind where the tip has 4 sides. I didn't have one of those, either. So, in a last ditch effort, I tried the tip of a small scissors and it worked.
NOTE: If your scissors are Fisker or another good brand, I would not risk it. These were knock offs. N-JOY!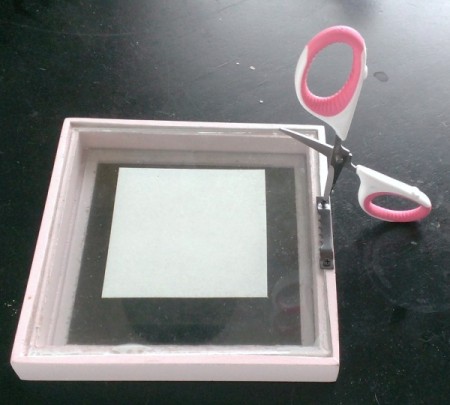 Having two brothers who loved to tinker around the house, they enjoyed showing me a few tricks. I surprised my darling husband with this one: When you rub a screwdriver or other metals with a magnet you create a magnetized screwdriver, etc. Especially with little screws it was fun to show my husband how that screwdriver hung on to those screws and prevented their getting lost. It wasn't long after that I found every screwdriver, heads of hammers and other metal tools, etc. magnetized by hubby. He's gone now but I still enjoy using his magnetized tools.

By Angela from Glendale, CA
Related Content