June 24, 2011
1

found this helpful
Best Answer
Call your regular vet (or other vets listed in your area) and see if he/she can help, given the circumstances. I have found that it never hurts to ask, especially when it involves one of my family. Good luck and try!
December 21, 2016
0

found this helpful
If u find one please let me know I need one ASAP or my puppy will die and she won't have her first Christmas and my kids will be heart broken she cut her leg 4 fingers wide and 5 fingers long and I have not a penny in my pocket and it won't stop bleeding and she is husky so is full of energy I can't find help no where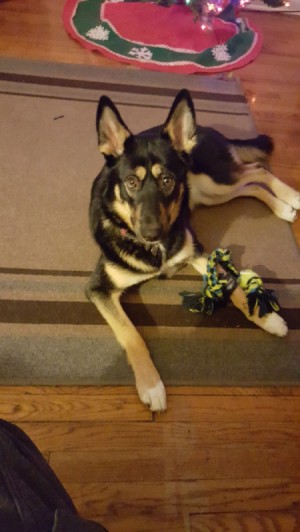 September 13, 2017
0

found this helpful
I recently brought my pug named belly to East Greenbush Animal Hospital they gave me such a hard time I would never go back there again they were unsympathetic and rude
June 24, 2011
2

found this helpful
Best Answer
Another mention about the Care Credit card. I applied the Humane Society I go to and had the card in less than 30 mins. You can apply online.
Since your not working, perhaps someone can help you out with a co-signature if need be. Call you local humane society, perhaps can give some resources that can help you out. Your dog needs to be seen asap.
July 1, 2016
0

found this helpful
I need help my dog Tonky and three cats. My dog has biting himself. I'm sure he has fleas and the 3 cats. thank you
November 7, 2016
0

found this helpful
I tried applying and was denied and there is no one to cosign. Now what do you do any suggestions?
April 29, 2017
1

found this helpful
Where do i apply online for the pet credit card ? Sounds like what im looking for...appreciate your help...
May 19, 2017
1

found this helpful
Where do I apply at??
November 29, 2017
0

found this helpful
My 1 year old dog not eating and when it uses the bathroom blood come out
January 19, 2018
0

found this helpful
I have a Chihuahua mix she is 5 years old she is been sick for the last couple days I just got laid off from my job after being there a year and my unemployment has not kicked in yet how can I get help to be seen ASAP
February 3, 2018
0

found this helpful
My dog is consatly shaking her head and when I was yryong to look in her left ear she cried I like to have her seen she was dtlonenwith car and was gone for 5 d can I please have her seen and pay latet Im on a fixed income she seems unblanced
June 25, 2011
1

found this helpful
Best Answer
Go to humanesociety.org for a list of assistance programs.
September 12, 2017
0

found this helpful
I need help getting my sick dog in to see a doctor I don't have any money till the 1st I get my check from sad on the 1st of the month
September 26, 2017
0

found this helpful
Hi my name is Leilani Santos my nephews dog just got hit from a car this car that hit did not even stop my nephew can not afford for x rays to see what is wrong with him I wish I could help him but I can not at this time but I am trying to find help for him if you know of a place that can help please please let us know 562(474-9787) lei Lani santos thankyou
June 24, 2011
0

found this helpful
I am not a vet, but as a pet owner whose cat eats all sorts of weird stuff here is some advice:
1. If the blood is bright red and only a little bit, it is less of a worry. Bright red means the blood is coming from damage to the skin or right around the anus, like a human with a burst hemeroid. Keep an eye on it, it should stop in a couple days.
2. If the blood is black or a constant flow, you should look up emergency vet services, and get you dog there immediately. Many of them will do payment plans, at least the ones around me do.
Also, contact your local human society, sometimes they have help for people who cannot afford vet services on their own.
Good luck.
June 24, 2011
0

found this helpful
Please just go to your vet and get your baby checked out and then when the bill is presented tell them your situation and make payment arrangements with them and stick to the agreed payment schedule. Be humble! I can't imagine any vet that would hold your baby hostage simply because you couldn't pay all at once after the service.
June 24, 2011
0

found this helpful
You can apply GE's credit card, Care Credit, it pays for vet bills, optical and dental. Good luck. I've been there. I have three dogs, and I don't know what I'd do without any of them.
June 24, 2011
0

found this helpful
Sounds like bone cutting his return, I no you didn't give dog bone,But that's reason they don't won't people giving them any bones especially chicken then splinter in them & cut like glass,Please call Animal control or Humane Society hope they will help. Poor baby gotta hurt him. Please,please try something. Cookie 17
June 30, 2011
0

found this helpful
Hi Ken, I am sure hes a good boy and he deserves all of your love. I live in gb but i am sure that someone can help in usa.Take heart he knows you love him.
Perhaps it is not serious for him. Hope your luck improves from today. God bless. Kind wishes, Malcolm.
April 6, 2015
0

found this helpful
I just got back from vacation of 10 days. I picked up my chiguagua and she is throwing up and pooping blood. I really need to get her seen. I'm a United States air force retired and terminally ill. I really need to find a vet that will accept payment plans.
June 10, 2016
1

found this helpful
Where is this located
July 12, 2016
0

found this helpful
I have a cat lost a lot of weight and poops all over the house. Plus he cries all the time. When he lays on the couch he won't close his eyes. l don't have the right now. please help
July 21, 2016
0

found this helpful
My dog has just started limping she is usually guitar active but at the moment she is just lying there