EllenB
Gold Post Medal for All Time! 858 Posts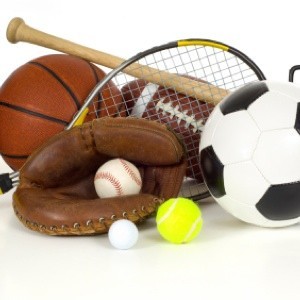 What is the environmental impact of your favorite sport? All of the energy and resources used to light the stadiums, heat the gyms, freeze the ice, mow the greens, and manufacture the clothing and equipment is hard to measure, and hard to control. As an individual player, however, there are some things you can do to green up your sports.
Uniforms and Athletic Wear: Many of today's high performance clothing manufacturers are located in China, thousands of miles from the store where you buy your athletic wear. When shopping for T-shirts and team uniforms, try sourcing locally sewn garments. Not only will you save resources, but you'll be supporting small businesses in your own community.
When buying local isn't an option, look for sweatshop-free, eco-friendly garments like fleece vests and jackets made from recycled plastic soda bottles, socks with recycled polyester fibers, fabrics containing reclaimed textiles, and organic cotton and wool.
Equipment Bags: Many equipment bags are made from PVC. Not only does the manufacturing process create air and water pollution, but PVC is difficult to recycle. Instead, carry equipment and gear in bags and backpacks made from recycled materials.
Baseball: The big-leagues don't use aluminum bats, so why should you? Manufacturing aluminum is very energy intensive. Besides, nothing can replace the "crack of the bat" made by renewable woods like maple or hickory-or even bamboo, which is an extremely strong wood with the tensile strength of steel. A good leather glove will last a lifetime if you take care of it. Avoid any gloves or mitts made from vinyl or PVC plastic. They may crack and tear from overuse, and PVC is energy intensive to recycle and highly toxic when burned.
Golf: If you're new to the sport of golf, resist the urge to fill up your bag with every last club until you're sure the game is for you. If you decide to stay with the sport, you'll probably do so for a lifetime. Start with a basic set of irons and few woods and fill in the gaps as your game improves. Lose a lot of balls? Break a lot of tees? Look for biodegradable balls and tees that dissolve in water.
Tennis: If you buy tennis balls (for yourself or for your dog), consider purchasing the pressure-less variety. No only do they last longer, but they come in reusable or recycling packaging instead of vacuum sealed plastic tubes.
Yoga: Buy mats made from recycled materials (like plastic bottles or rubber) or plant-based fibers such as jute, or organic cotton.
Buy Used: Not only will you save resources in the manufacturing of new equipment and delay filling landfills with old gear, but you'll also save money.
Rent Or Borrow Seldom Used Gear: Don't waste money or resources on sports equipment you don't use more than once or twice a year. Borrow gear from friends or rent seldom used gear from outfitters or sporting good stores.
Maintain Your Gear: Most sports have a relatively short season, which means most sporting equipment is used only a few months out of the year. The rest of the year, it has the tendency to get knocked around and collect dust in the garage or basement. Not only does proper maintenance of your equipment help reduce the potential for injuries, it also increases the life of your gear and decreases the need to buy replacements.
For more information:
Rebounces Recycled Tennis Balls
News and reviews of eco-friendly athletic gear: www.ecoathlete.org
Comments
Read More

Comments