When I heard about the expandable garden hose, I was not impressed. I didn't think there would be much to it. However, three years ago, I saw one in Bed Bath and Beyond and decided to purchase it. It is one of the best buys I have ever made. I really enjoy using it.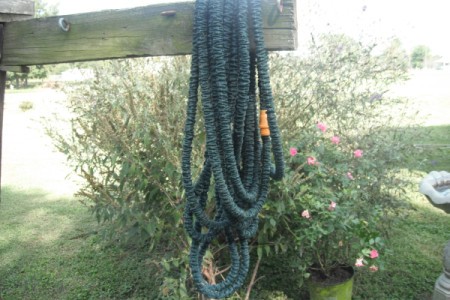 It stretches out to 50 feet. It is light weight and does not tangle. It makes washing the car, the siding on the house, and cleaning out the gutters much easier.
After I use it, I open the hose nozzle for the water to drain out. As it drains, the hose crawls as it shrinks. When the water is no long coming out, I remove the heavy nozzle and hang the hose to dry. I keep it in the utility room out of the weather.
"Expandable Garden Hose, the hose that grows". It would make a great Christmas gift.