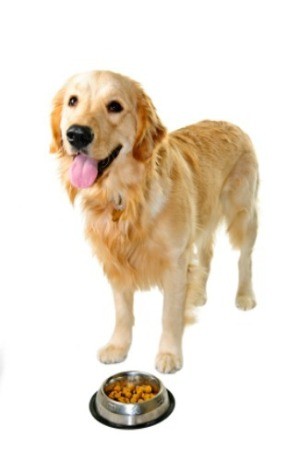 My Labrador/English Mastiff has recently been diagnosed with acute Pancreatitis. He is only 18 months old and I know this is very rare in young male dogs. He spent 4 days in intensive care and now I am lost. I know to feed him on a low fat diet but need to know some websites I can buy it from and the best one to get. It's also very expensive so any money saving tips would be much appreciated!
Kate from Melbourne, VIC, Australia
Answers
January 30, 2008
0

found this helpful
What brand(s) of dog food did the veterinarian recommend?
January 30, 2008
0

found this helpful
My toy poodle has had recurring bouts of Pancreatitis for the past 8 years, and I now have her on Dick Van Patten's Natural Balance food. From a quick Google search, it looks like it is available in Sydney:
www.guarddogtraining.com.au/.../healthfood.html
You can also find websites that have recipes for making dog food. I usually do that if my dog has an attack, and keep her on it for a week or so afterwards.
January 30, 2008
0

found this helpful
For the short term you can try boiled chicken (no bones, skin, fat) and rice or noodles with some green beans and carrots. If the vet said you have to stay on low fat diet permanently, then Science Diet makes an i/d food. It is a prescription diet so you need to get it from your vet, so more expensive. There is a Sensitive Stomach food from Science Diet, it is over the counter usally even at pet stores. It has a little more fat, but usually cheaper. Ask your vet where to buy your food.
By Kate (Guest Post)
January 30, 2008
0

found this helpful
Thanks everyone for all the help. Leo has been given i/d science diet and he loves it! Also on boiled chicken and rice and vegies. In the long term not really sure what we will do but at this stage he is looking good.
To GTIChick: Did your poodle have any head tremors caused by the pancreatitis? Leo is on phenobarbital for them and its just starting to work. If so, do know where the best and cheapest place is to get the tablets?
January 31, 2008
0

found this helpful
Did they check your dog for a liver shunt? Like Bile Acids before and after eating. Do you notice the head tremors worse after eating?
February 1, 2008
0

found this helpful
Try looking up earthclinic.com for natural solutions. They have a pets section, and if you don't find what you want, you can request info. They have been wonderful for advice.
By Cindy (Guest Post)
October 20, 2008
0

found this helpful
Do what you have to to buy good food. I just lost my 5yr old poodle last week because of Pancreatitis. Don't let it happen to you. I gave my dog the best food money could buy and it didn't help so do a lot of research. and don't be cheap. Go as natural as possible.
Answer

this Question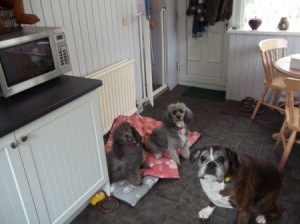 My Boxer has had no trouble with pancreatitis for years. He has just had blood taken and it reveals his pancreas is swollen. What can I safely feed him? He is 11 years old.
By King from Lancashire
Answers
December 3, 2012
0

found this helpful
Your vet is the best one to give you advice on what to feed him. A long time ago I had a little poodle that almost died from Pancreatitis. For a good while she was on a prescription diet from the vet. Then, my vet suggested that I feed her Purina Fit and Trim.
She stayed on that diet for the rest of her life. She was allowed plain Milk Bone snacks occasionally, but no people food what so ever. It is hard not to give them bites of our food occasionally, but even most dog foods and treats are too rich for dogs who are prone to pancreatitis.
Answer

this Question
What food should I feed a small dog with pancreatitis?
By Terry from Northern Ireland

Answers
January 21, 2010
0

found this helpful
Our vet put my dog on a mixture of rice and ground beef. The ground beef was cooked and drained of all fat. I can't remember the ratio but it was mostly rice.
Answer

this Question