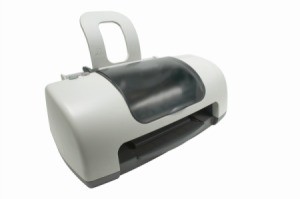 I have always been an occasional coupon clipper, but it always seemed like taking the time to cut out each coupon was more trouble than it was worth. Fortunately, I have found a much easier way to get coupons, on the Internet. There are actually hundreds of websites with grocery coupons, including brand websites and newspaper websites.
I use http://thriftyfun.coupons.com because it has a bunch of coupons in one place. Every week before I go grocery shopping, we check this site to see if there are any coupons that I could use. Then you can just print them out and take them to the store. They scan at the register just like traditional paper coupons. I usually end up saving about $20 each trip. It is easier than clipping coupons from the Sunday inserts, and we have found that these coupons are often worth more than paper coupons.
By Irene from Flagstaff, AZ
Editor's Note: Thanks, Irene for posting something about this. Coupons.com created that site for us about a year ago and we stopped promoting it because some people complained that they weren't able to redeem the coupons. It's wonderful to hear from someone who is having success with it. Has anyone used our coupon page and been able to redeem the coupons? Please post your experiences below.
Read More

Comments

Does anyone know of any websites that let you download and print grocery coupons for free?
By Carol from Round Rock, TX

Answers

October 1, 2009
0

found this helpful
Best Answer
I highly recommend www.afullcup.com
The ladies there are full of fantastic information on hard core bargain hunting and coupon use. There are links to the printable coupon sites (free of course) and the posters will often post about a deal and include a link to the printable coupon.
You can't help but be inspired once you start reading there!

January 12, 2010
0

found this helpful
Best Answer
You can use www.coolsavings.com
I have used them for close to 7 years and they are good. You can even go into websites like Betty Crocker, Pillsbury some of them have their own coupons. Good Luck, Donna

Michawn
Bronze Feedback Medal for All Time! 188 Feedbacks
January 12, 2010
0

found this helpful
Best Answer
Go to Couponmom.com

February 1, 2010
0

found this helpful
Best Answer
Smartsource.com
redplum.com
coupons.com
budgethelpers.blogspot.com

January 14, 2011
0

found this helpful
Best Answer
I found the best website to date for free grocery coupons is www.grocerycouponsforfree.org. This website is committed to helping people in need. They have information on food shelves and the overseas military coupon program. Both are great places to donate your excess coupons too. Plus this website is not littered with google advertisements like so many grocery coupon websites are.
I also like that I do not have to go to several coupon websites to get my coupons. Grocerycouponsforfree.org has many coupon sources all under one hat. It makes it so much easier to get my coupons.
Answer

this Question

I remain confused. What good are coupons downloaded from the internet if the grocery stores won't accept them? All of the grocery stores around here that accept manufacturer's coupons from the Sunday paper have signs that say "We do not accept internet coupons".
Sandra from Pennsylvania
Answers

February 16, 2009
0

found this helpful
Sorry to say Wal-Mart does not except Internet coupons anymore.

(Guest)
Gold Post Medal for All Time! 846 Posts
February 17, 2009
0

found this helpful
Personally I don't bother with printed coupons because you've not really saved any money once you factor in the cost of time, paper and ink to print them ...
About the only places that even accept them anymore where it might be worthwhile, because of large discounts, are from places like Penney's (as an example) that are printed from their own website and even then you need to read the fine print for 'exceptions/limitations' for usage :-(

February 17, 2009
0

found this helpful
Stores in my town used to accept them, then one by one, they stopped, including walmarts. Then about 2 weeks ago, walmarts started accepting them again. People were complaining to their management that their store policy states that they will accept internet coupons. So I guess they had a choice, change their policy or accept them.

February 17, 2009
0

found this helpful
It is all depending on the store where you live. Redner's will use them but only if they are at a reasonable price and not from a bad site. Good luck on your search also redner's and boyer's where I live give out coupons when you are finished shopping.
Thank God I have been able to save on good nights training pants and also pampers under jams too.

February 17, 2009
0

found this helpful
All your major grocery chains should have their coupon policy located on their websites. My suggestion would be to visit each website and read their policy first, then if it states that they accept all manufacturer's coupons, print off a copy and place it in your coupon organizer to show the manager at each store. At least this gives you something in hand to take your stand with. Walmart does accept coupons printed offline because it states so in their policy and I use them there every week.
If your grocery store doesn't accept internet coupons then I'd take the time to send the corporate office an email and let them hear your opinion. It never hurts to let yourself be heard! In these hard economic times the American families need every little bit of help they can get!
By Carol in PA (Guest Post)
February 18, 2009
0

found this helpful
Price Chopper accepts them.
By (Guest Post)
February 18, 2009
0

found this helpful
My Walmart takes them - as of last week. Albertson, Rite Aid, Walgreens, also. Thriftway and Sentry -- loca.
By (Guest Post)
February 18, 2009
0

found this helpful
As far as saving money, I save TONS of money on internet coupons. I have a laser printer and get over 8,000 copies per toner cartridge.
For example, I had $5 off 3 items of Johnsonville products and a rebate for spend $10, get $5 back. This is all through the INTERNET ~ My mom, aunt and friends also got this deal. It will save you a lot of money if you plan accordingly.
Read More

Answers

Like everyone, I am trying to cut corners on groceries. Does anyone know of any credible sites? I am looking for printable coupons for Cascade Complete dish washing liquid, Omni under sink water filter, CLR, Neutrogena face soap, Tyson chicken products, Scott's toilet paper, Behr paint, Kilz, or Home Depot purchases. Or anything else handy. Thanks!
Jen from Hastings, MI
Answers
By KELLY (Guest Post)
February 8, 2008
0

found this helpful
WWW.FreebieUSA.com
THEY ADD NEW THINGS EVERYDAY.

joan pecsek
Bronze Request Medal for All Time! 66 Requests
February 8, 2008
0

found this helpful
Google the following:
todays freebies
Click on the first listing. It should say "Welcome to Your Daily Freebies". (Don't ask me why, but you will not get the coupon listings by googling that.) Click on "Coupon Forum". There are 80 pages of coupons. Also, Pillsbury and Pepperidge Farm have coupons on their sites. Most cosmetics companies do, too.

Marjorie
Silver Feedback Medal for All Time! 290 Feedbacks
February 8, 2008
0

found this helpful

February 11, 2008
0

found this helpful
A website called Save.ca has coupons that they will mail to you when you give them your home mailing address. You might find that useful. Good luck!
Donna from Victoria B.C.
By nolasandy (Guest Post)
February 11, 2008
0

found this helpful
I have seen couponbug.com advertised on TV a lot. You might want to try it.
Answer

this Question