Fog Photos
Photos
Share on ThriftyFunCheck out these photos. Click at right to share your own photo in this guide.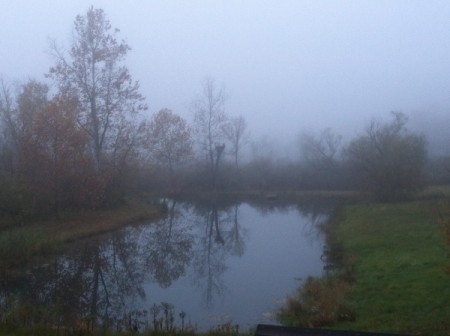 Photo Description
It was very foggy this morning. When I opened the back door, this is what I saw. It was so beautiful! It wasn't until after I took the picture, that I noticed the huge bird's nest in the top of the tree straight ahead. A huge bird was sitting on the edge of the nest.
I am NOT a morning person. But this pretty view made getting up early worth it! :)
Photo Location
Southwest Michigan, USA
Early one morning, I got my coffee and headed to the front porch to watch the sun rise, but was disappointed to see the thick fog instead. As I sat there, the sun began to make its way through the fog and the huge elm tree. What a beautiful sight it was!
By marilyn shipman from Colfax, LA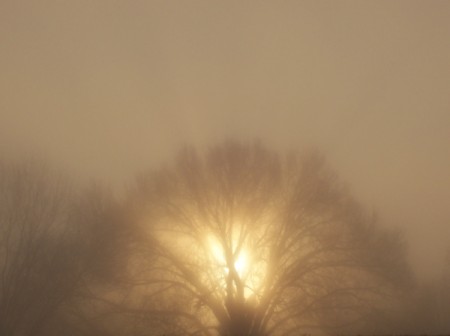 My husband told me to keep an eye on the sun peeking through the clouds and get a picture of our elm tree. So, when I noticed a few rays coming in the window I grabbed my camera and headed out to the tree he told me to get a picture of.
Then I walked around the yard and got a few more pictures showcasing the sun's rays and the freezing fog. Then our 2 year old and I went driving around and got even more great pictures. Thanks to my hubby for suggesting it!
By Brandi

While on a long weekend get away to the Skyline Drive, Shenandoah Valley, we encountered this mysterious fog at the top of a mountain peak. The rest of the drive was clear, except right along this particular piece of roadway.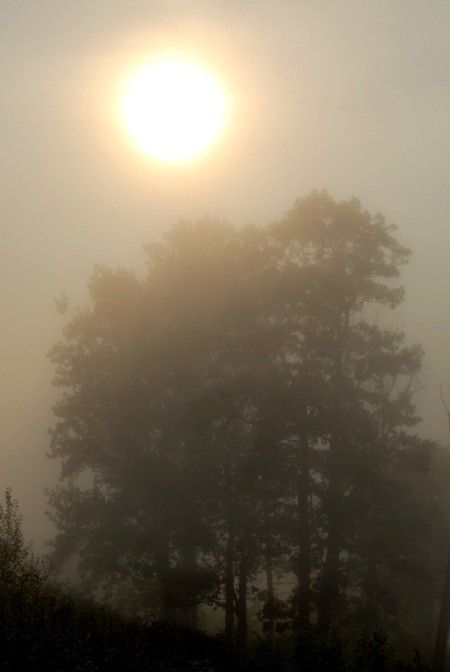 Read More...
May 5, 2011
9

found this helpful
This was taken in Catalina Island, CA on a warm spring day in March. Right in the middle of the day, with the sun shining, fog started rolling in. It was the strangest thing we'd ever seen!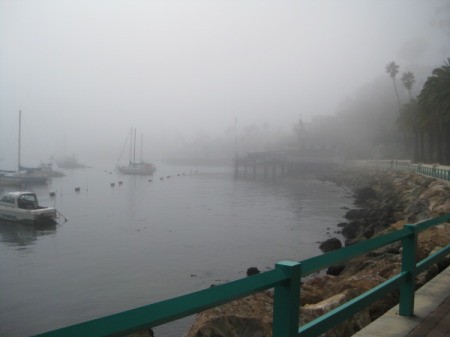 Read More...
This frosty fall morning meant that thick fog was rising from Cherokee Lake, obscuring the shoreline. The rising sun caught fall colors in its rays, giving a stark contrast to the eerie fog over the cold water.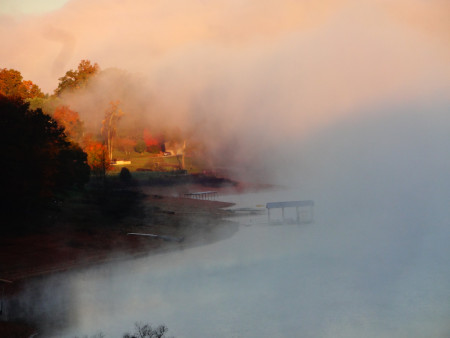 Read More...
Ribbon of fog and storm clouds at dusk.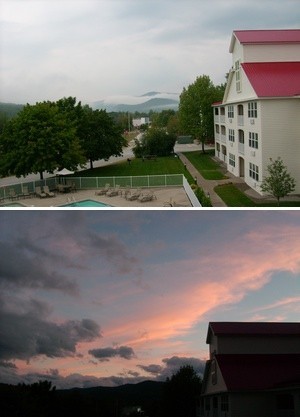 Read More...
Related Content