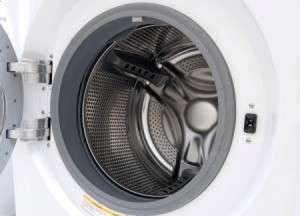 How do I get rid of the odor coming from inside the front load washing machine?

By Doyle from Eugene, OR

Answers:
Front Load Washer Smells Terrible
Add 1/2-1 cup of white vinegar along with your wash load. Vinegar is a great deodorizer. Repeat if necessary. (07/06/2010)

By Marjorie
Front Load Washer Smells Terrible
Just soak a washrag in vinegar and let it run a cycle. It should help. :) (07/06/2010)

Front Load Washer Smells Terrible
Use powdered HE detergent, not liquid. After weeks of bleach, vinegar, Affresh, etc., etc. a repairman explained to me that some of these machines have a certain kind of plastic outer tub and drain system. The liquid detergent and liquid fabric softeners are petroleum based products, thus the musty smell. Once I switched to powdered detergent the smell went away. I do not use liquid fabric softener any more either. I had the same problem with our brand new walk-in shower. Body wash is not made of the same stuff soap is. We switched to liquid soap and bar soap and the musty smell from the drain went away! I also leave my washer door cracked open a wee bit, but even if I don't, no smell. (07/11/2010)
By syntoniser
Front Load Washer Smells Terrible
Every once in a while, my mother used to run a cycle with vinegar only and she said that kept it clean as it removes soap. However, I would do a cycle with baking soda, this is my multi-purpose item for cleaning and removing smells, whether in the sink, toilet, refrigerator, or washer. I regularly use it instead of bleach for my whites and they are so white. I use it so much that I buy the big bag from BJs. (07/12/2010)

By Dorothy
Front Load Washer Smells Terrible
I had this problem, then I learned to leave the door open a bit or all the way open and it worked to keep the mildew smell away. (09/09/2010)

By jane
This is a page about rotten egg smell in a front load washer. A foul odor coming from your washer is not a pleasant situation.
Determining the source and cause are needed to eliminate the problem and prevent it from occurring in the future.