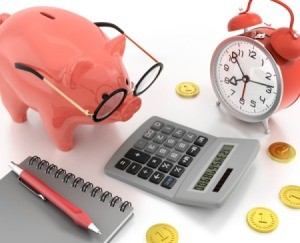 If you have a computer and printer, you can save quite a bit of money on office supplies. For instance, if you buy blank labels at an office supply or discount department store, you can make your own return address labels. Also look for them at dollar stores and yard sales, especially estate sales. Download the printing templates from a website found on the package.
Print out and keep them with your address book so you will always know where they can be found. Ditto for stamps. (No, don't print your own, just keep them in your address book!) Knowing where you put things is important to save money and time.
Because I have a home-based craft business, I also print out my own business cards. Rather than getting the blank, perforated cards to print, I buy heavy white card stock and cut them apart on a paper-cutter. This gives them a nice, clean edge. Though my paper cutter was purchased at a yard sale, I feel that a paper cutter is a good investment anyway, even if purchased new.
You can use card stock for making postcards or greeting cards with your own artwork or photos. Make cards that you can fold and seal with a piece of tape or sticker. This saves money on buying envelopes. Use the cut-offs from the card stock to make gift tags, a good project to do with the kids. Decorate them with catalog cut-outs, drawings, stickers, glitter glue, etc. I have even sold these at craft fairs-put a dozen or so in a small zip-lock bag with a label saying how they were made with recycled materials.
I make all the signage and information tags for my craft products on the computer. When selling crafts at fairs,the more information the customer can take with them, the better the item sells. Tell a story about your work, give suggestions for how it can be used, and how to care for it. Look for small frames at thrift stores, and frame your informational signs. This will draw attention to information that most people will not ask about. When a customer buys an item from you, make sure they have a way to contact you later. A small paper listing your upcoming craft shows, a business card, or instructions with your contact information really shows you care and want their business.
By Jennifer from Gilbertsville, NY
Comments
Read More

Comments

I learned when I was very young that toys and new clothes did not take a priority in our family. My mom bought me the least expensive little cotton dresses and then she would purchase and applique of a sheep or a bear that I liked and put it on the pocket, and I felt pretty special. It wasn't her fault, at all. I grew much faster than my older step siblings.
It's the truth that if she bought me some Sunday shoes on Monday, they would be too small by church time. She also grew up in the Depression, and she was extremely creative. Some nights, I would hear the sewing machine going all night while she created the outfit of my silly dreams, complete with hidden pockets everywhere.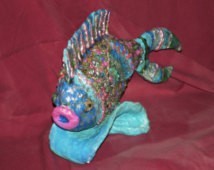 Read More...