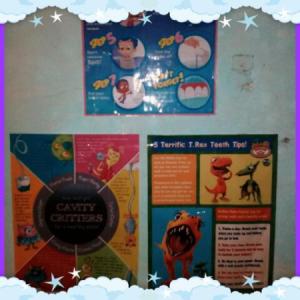 Not all parents can afford but parents always look for ways to provide for their children. Being a newbie in parenthood, I have less knowledge about how to handle a child especially that I am a young mom. All I know is that I want him to learn things that he has to learn at his age. But the problem is that it's not easy. When we talk about providing him with learning materials, it will involve a certain amount of money. Being the sole income earner in the family with less financial resources, I have to find ways to provide him something that could help him gain knowledge as it is normally a part of a child's development as he grows.
Talking about less monthly salary, I cannot put into my budget the learning materials I needed for my child. But wait! I got an idea. I'm working in an office where I'm allowed to access the internet. I'm provided with flash drives with extra capacity. And Google! Google is one of my great contributors and so with Youtube. So, as long as I finish every office work, I take my free time and started to browse free downloadable learning videos on Google and Youtube. Whatever I can get for free, I take the opportunity to download and save on my flash drive then transfer the videos to my personal laptop. At 18 months, my child started learning his ABC's and some nursery rhymes.
As my child grows and steps up to higher development levels, I search for free images and charts that I could print and post on walls so he could start recognizing things. Now that he is 3 years old, I have provided him a compilation of activities he can enjoy that are just right for his age. I have collected scratch papers from my work place where I can still use the back page for printing. I used those papers for printing those activities. Where did I get the ink? I asked for empty refillable ink cartridges from my boss and sometimes when it's almost empty, I use the last few percentage of ink left. He allowed me to do this and I was so blessed to have good people like him.
Parents are children's first teachers and we always want what's best for them. Before we bring them to school, I think it's best if we start teaching them first at home which I found out to be very effective. We send him to school but it's not official because we are advised by some educators/teachers not to force a child to go to school at this age because they change their minds from time to time. It makes me happy and proud seeing my child having good interaction with schoolmates and teachers.
Being a crafty mom is a plus. We don't always need money to buy learning materials, we just have to be simply resourceful and a little artistic! ;-)