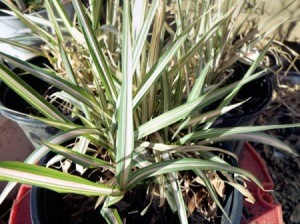 I'm not stingy. If I had all the money I've given to people in need, I could take a nice trip abroad. Still, I find watching pennies while gardening to really pay off in the long run.
I have an area under several old maple trees. It has been barren for quite some time. What with the maple's surface roots drawing so much moisture from the soil, the area is quite dry. I wanted this area covered with a ground cover.
While I knew I couldn't grow orchids there, I had little knowledge of ground covers and their adaptability to these conditions. Rather than spend a small fortune on a single type of ground cover, and possibly losing it all, I tried another approach.
I bought a variety of the cheapest ground covers I could find. I paid a dollar or less for each. I got Creeping Jenny, Mondo grass, and Sweet Woodruff to name just a few. I must have tried at least a dozen different covers.
The Creeping Jenny does come back each year, though it is unsightly a good portion of the season. Of all my trials and errors, there was just one plant that grew well under these maples; ivy.
The large exposed roots of the maples create a pattern of individual 'wells', outlining spots for various ivies. I'm trying to find a unique ivy for each well. In time, I hope to have the entire area covered in patches of contrasting ivies. It should look nice. The pictured ivy is 'Spearpoint'.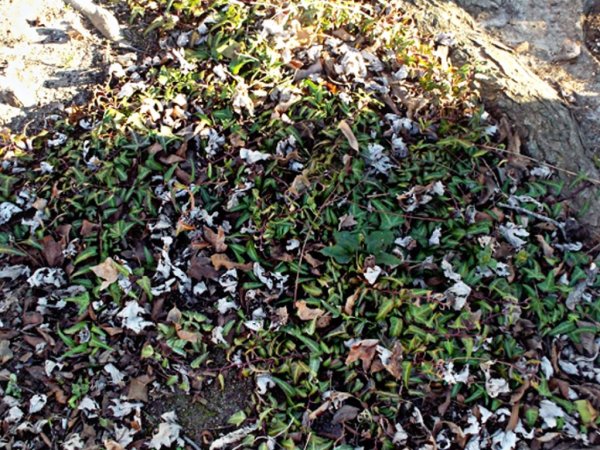 I like ornamental grasses. I'm growing lots of Pampas grass. In smaller areas and as focal points, I plan to have several smaller, but very decorative grasses. Again, I bought several marked down plants, not knowing which would do best.
I've done much better with the grasses than I did with the ground covers. I had only a couple varieties die. Next to go into the ground is the pictured Strawberries and Cream canary (or ribbon) grass. It survived in above ground pots with temperatures dropping to 3 degrees. It should do well in the ground. You can find better pictures of mature plants on the web.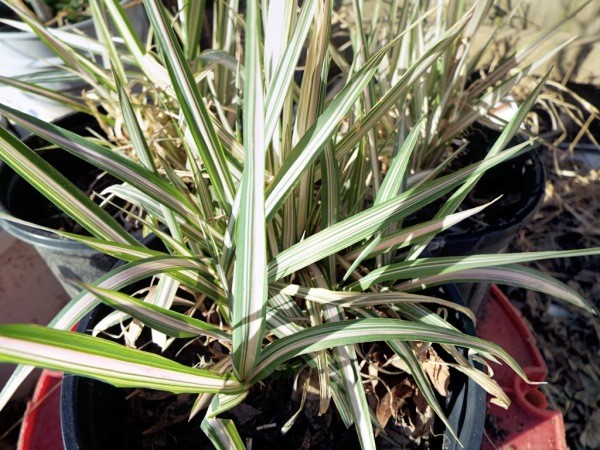 I like my little method of buying several varieties of plants at the lowest cost, and letting live what will. If I do lose some, I will be out very little money and will have added lots of new varieties to my garden.