EllenB
Gold Post Medal for All Time! 858 Posts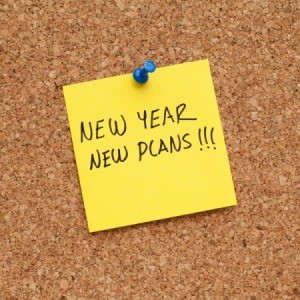 Each year I come across new ideas for improving my garden the following year. Sometimes I find a new idea for an outdoor project, and other times I discover a way to improve upon an old gardening technique. The problem is, I rarely write the ideas down. By the time the next gardening season rolls around, I can't seem to remember any of my new ideas. Last year I resolved to make a list of resolutions for the coming year. Here they are:
Take A Proactive Approach
This year I resolve to take a more proactive approach to my garden. I'm going to spend more time observing my plants so I can head off problems at the first sign of trouble. I'm going to observe and inventory garden insects and record wildlife activity and try to come up with more ways to attract birds, butterflies and beneficial bugs to my garden. I'm also going look for new ways to control weeds. This year I intend to spend more time enjoying my garden and less time weeding.
Keep Up My Garden Journal
This is a resolution of mine every year. I always start out with good intentions, but by the time mid-summer rolls around, things get busy and I end up forgetting all about keep up my garden journal. Because I'm part photographer by trade, I'm always diligent about taking pictures of my garden. What I'm not good at is keeping track of new plant varieties that I come across or jotting down things I want to remember for next year.
One problem seems to be that whenever I'm inside, my garden journal is in the shed and vice-versa. This year I resolve to keep my garden journal next to the shed keys.
Share Plants, Swap Seeds
Over the years, my perennial garden has evolved into a living tribute to my friends and family. Sure, I've bought plenty of own bedding plants and started lots of plants from seed, but the plants in my garden that I cherish the most are the plants that I've acquired from friends and family. I have lilacs and coral bells from my aunt and uncle's farm, hollyhocks and bleeding heart from my mother, daylilies from a friend and a crabapple tree from a co-worker. Sharing plants and swapping seeds is a great way to share the beauty of your garden and share yourself with others. This year I intend to give away more from my garden.
Water More Efficiently
While visiting a friend's garden this summer, I discovered a better way to water raised beds. The system she uses was designed by her husband and consists of a simple network of PVC pipes that hooks up to her garden hose. The pipes are customized to fit the exact dimensions of her raised beds so that no water is ever wasted. This year I resolve to devise a similar system for my vegetable garden.
Beautify My Boulevard
Storm water runoff is a huge environmental concern where I live. I've eliminated all chemicals from my garden and I make an effort to keep the dirt and sand from the street in front of my house from entering the storm drain at the end of my block. This year I resolve to expand my garden to the boulevard in front of my house to help further reduce storm water runoff in my community.
What are some of your gardening intentions for the new year?
Comments

January 17, 2008
0

found this helpful
WELL DONE IT INSPIRES ME TO DO THE SAME.