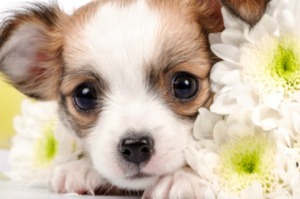 Considering buying little Billy a new pet as a gift? Think again.
Pets are the worst gifts to receive - especially for children. Unfortunately, many parents think their children can take care of a pet on their own. However, many children lack the responsibility and attention span for a pet. Soon they'll lose interest- you'll be stuck with that pet and off to the animal shelter it goes. And who's fault is it? Yours.
This is what happens when most parents buy their children pets as 'gifts'. In actuality, pets are like children. They have their needs and have to go to the vet when they're sick.
Parents ALWAYS need to remember these rules before purchasing any new pet:
Do some extensive research on a pet that you want. Make sure they suit your lifestyle, and try to find out how much care they need and their life expectancy. You can obtain this information from the library or internet. Have your child learn about this new pet, too.
Are you financially ready for this animal? Vet bills and pet supplies can run high over a period of time.
Buy supplies a week or a few days before you purchase a new pet. Setting up and buying everything the moment you purchase your pet is going to put a lot of stress on your new pet.
As for purchasing a new pet, please adopt instead. These animals need homes much more than the ones in the pet stores.
Good luck!
- Misha
Read More

Comments