Adjusting to Your First Pet
If you've never had a pet before, or it's just been a really long time, you're going to need to make a few adjustments to your life.
A pet is an immediate investment. Buying a puppy from a breeder? Picking a cat from the shelter? You're going to have to shell out some money just for the pet itself.
A pet is another mouth to feed. Whether it's a guppy, a guinea pig, or a Great Dane, you're going to be stocking up on food and treats.
A pet needs regular veterinary care. Unless you've got a goldfish that you're not too attached to, you're going to need to find a vet and start visiting. Dogs and cats (and even rabbits and rats) should see the vet at least once a year. I like to bring my dogs every six months, just for a check up.
A pet needs attention! Play with your puppy, cuddle your kitty, teach your rabbit to jump through hoops. Whatever kind of pet you add to the family will need some loving. The more time you spend playing with your pet, the more bonded you will be. And don't think that certain pets don't need attention. I've had hermit crabs that loved to play with me, they would climb all up and down my arms and nestle in the folds of my clothes.
A pet needs a bed. Your dog or cat may like a bolster bed, or they may curl up on an old cushion. They may want to sleep in their crates! Your hamster will need a little box to make a nest in. Everybody needs a place to sleep that they can feel safe in.
A pet needs a bathroom. Caged pets and pets that roam the whole house will need a place to answer nature's call. Cats and rabbits (and even small dogs) can learn to use a litter box. Bigger dogs will probably use the yard for their business.
A pet needs cleaning and/or grooming. Fish tanks need to be cleaned. Doggie doo needs to be scooped. Furry pets need brushing, and most pets will need a bath at one point in their lives.
A pet may need training. Do you want Fido to think your bed is his bed? If you don't want him hogging the pillows, you need to teach him that he isn't allowed on the furniture. You need to teach your cat to leave the drapes alone and play with his kitty condo instead.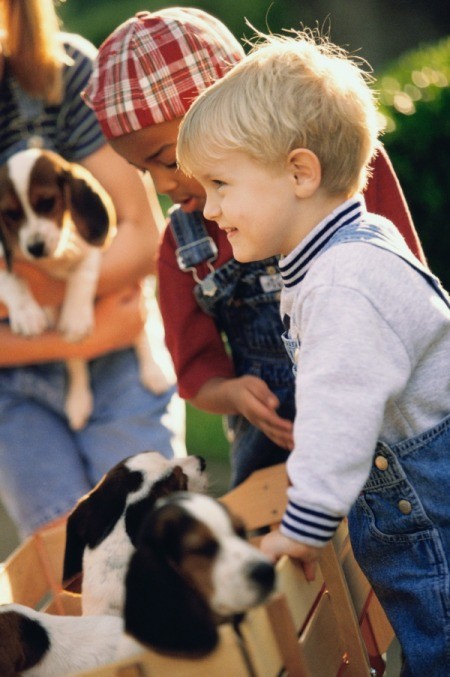 Add your voice! Click below to comment. ThriftyFun is powered by your wisdom!
April 15, 2012
0

found this helpful
The better quality food you buy the less you will have the pet at the vet....bby better quality, I mean the dog food or cat food that has real meat in the first two or three ingredients. Also feeding this way, makes less stool to clean up outside or in the litter box., If your dog or cat is making a lot of stools, then more than likely it is from food that is mostly corn.
Many dogs have wheat allergies. That means a special diet too,.
Also cats do better on wet food than dry food, unless you can make sure and give them tons of water. I feed mine dry food but I am home all day to watch their water intake.
Add your voice! Click below to comment. ThriftyFun is powered by your wisdom!
Related Content
In This Guide
Categories
Guides
More
Categories