I have tiny, shiny, black hard round bugs in the garage and finding a way into the house in a different spot by the sliding glass door. I have sprayed, hosed more like it with roach and (something else) bug spray. We fogged the garage and didn't go in for 2 days (we went camping lol). When we got home I sprayed again for good measure. Yet an hour later I saw one crawling along. They don't fly, but crawl slowly. What are they? And more importantly how do I get rid of them! We have sprayed and sprayed and sprayed, but there are always more dead ones. So there is a live bunch somewhere. They seem like they are trying to get in the house.
The garage ones don't seem to be making it in probably because I keep spraying the 2 cement steps leading into our laundry room which leads into the kitchen. The sliding glass door group is making it in and dying shortly thereafter. Our kitchen smells like the bug spray and we always have a new pile of black bugs in the corner by the door, but the on the stationary glass, the far end from the part that opens. I have wiped down all the counters and maybe found 1or 2 this whole time. I threw away any old flour and saw none there. I am stumped. Help!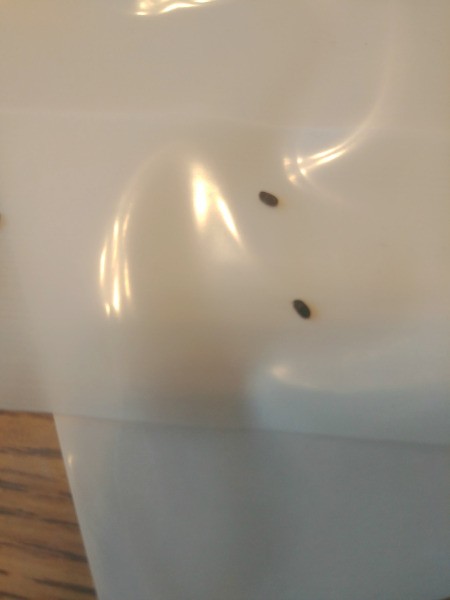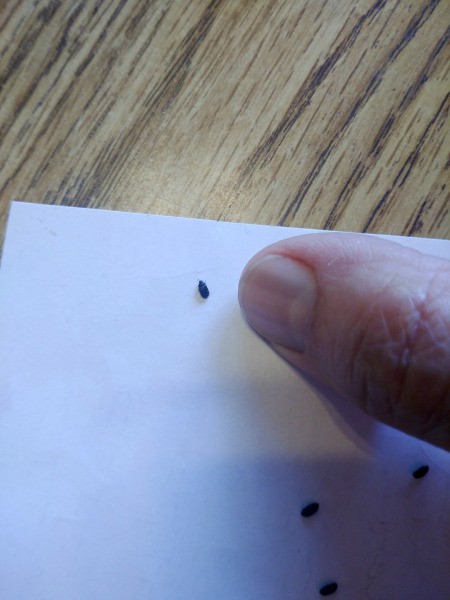 Judy
Gold Post Medal for All Time! 677 Posts
August 10, 2019
0

found this helpful
Best Answer
You have see where they are coming from. Try to trace their path. You are looking for the nest. Destroy the nest with insecticide and you solve your problem.
Bugs like warmth, moisture and food. Make sure they are getting none. Check for leaks.

Pghgirl40
Bronze Feedback Medal for All Time! 196 Feedbacks
August 10, 2019
0

found this helpful
Best Answer
Just curious what kind of sprays you are using? I avoid sprays for health reasons, but a chemist friend once told me you have to use the right spray for the bug or it won't work. Something about sprays are designed for the neurological systems of each creature.
He said that is why if you have ants and roaches and you spray wasp spray on them, it won't work or vise versa. I honestly never knew if he was telling the truth or pulling my leg...but it sort of made sense. I just figured it was a way for companies to make more money...but if you are using a chemical and it is not working, then maybe it is true that the spray must be special for each category of bug and you aren't using the correct category.
That said, I think you have some kind of tiny beetles in the Scarab family.
I have had these before an the best way to get rid of them is a multi level process of cleaning the entire perimeter of your home around the outside to get rid of dead leaves, grass clippings and other type of yard debris. Rake it all away from the house and dispose of it the way you need to for your trash company.
Look for holes or cracks in the foundation and gaps along the windows and doors and get them caulked up with the right kind of caulking for what you have.
After the caulk sets, then pour boiling hot water (VERY CAREFULLY) outside the house from where you see the most on the inside (so ours was in one corner of the kitchen so outside that corner, we did the boiling water.)
Then on the inside vacuum up all the bugs, toss the bag or dump the contents and get it outside and away from the house.
Then wash everything down the way you normally do with as hot a water as your floors and cabinets can bear. If you are able to use a detergent, try a few drops of blue Dawn or regular Tide, but not enough to make suds.
Hopefully this will work. If it doesn't, I would call a professional. Be sure to understand exactly what they are using and take all of the precautions they recommend for a safe use.
Post back with an update.