September 7, 2017
0

found this helpful
Identifying bugs from photos is not always that simple. However, you can do this:
Step 1
Trap the bug in a plastic bag. Don't kill it, but keep it alive.
Step 2
Visit your local pest control company in your area.
Step 3
Show them the bug and ask them to identify this bug for you.
Step 4
Find out if there is an easy way for you to spray for this bug.
Step 5
If not, make an appoint with the company to spray your home for these bugs.
September 8, 2017
0

found this helpful
looks kind of like a powder post beetle?
September 9, 2017
0

found this helpful
I think it's kind of beetles but not the one that you mentioned here cuz it's has nothing to do with wood and it's not samller to what im dealing with, what im dealing with is smaller than this one.
September 9, 2017
0

found this helpful
Here's the original pictures without zooming in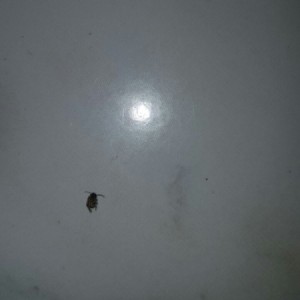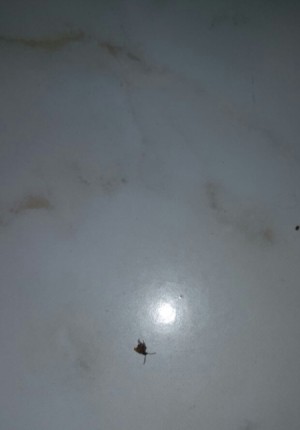 January 20, 2018
0

found this helpful
I have these SAME bugs in the rental I live in plus little tiny black dot looking bugs everywhere on floors here. Been here ever since I moved in over a year ago, especially against the bottom outside edge of the tub around the caulking where they can get thru. They end up on my bedapreads, sofa, loveseat ..everywhere close enough to end up from the floor on the surface of furniture. It grosses me out because I am ENDLESSLY dealing with wiping, sweeping, vacuuming and obsessively trying to keep my 3 yr.
old little girl from playing with her toys that might need to be wiped off first from these PESTS! I'm just SICK SICK SICK of the daily seemingly hopeless task of trying to keep these things off of our things just to sit down or do anything without having to WORRY over where they r each second. Any luck identifying that tiny "leaf" looking thing?