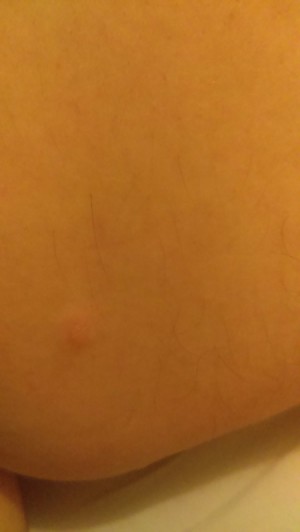 For about a week now something has been biting my arms and legs at night. Not just in my bed, but on my couch. They bite more when the lights are off. I know it isn't bed bugs because I have experienced those before. I know where and what to look for to find those, and nothing has turned up.
Whatever it is can fly because it bites parts that aren't touching the furniture as well as those that are, and I never feel a crawling sensation. I have noticed small flying insects around the house. Mostly just a few fruit flies or drain flies that I have been killing off.
But, there have been a few small, dark-winged bugs as well. They look like small flies, with a triangular shape when at rest. Aside from that, a small speck occasionally flies past my phone screen or laptop screen if the room is dark. It almost looks like a dust mote, but it moves quickly. I have yet to catch anything actually on me or my bed, but my legs and sometimes arms, end up covered in red welts similar to mosquito bites. I live in north Georgia, in a rural area. I am the only person being bitten thus far.