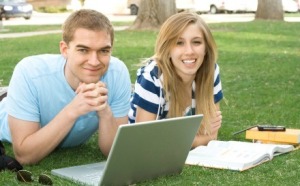 My niece is about to leave for college. In addition to the normal stuff a college bound student requires, I prepared a mini "college survival" kit, all packed within a small tupperware like container
Contents:
Flashlight (LED) with spare alkaline batteries
Chemical light sticks (2)
3 juice boxes (comfort drinks - she likes apple juice)
8 snack bars (granola like, but with flavor)
Space blanket
Rain poncho
Assorted bandages
Antibiotic (Neosporin)
She will be instructed that this is for "emergencies only". The LED flashlight runs for an incredibly long time. The chemical light sticks (snap to activate) will light up a dorm room overnight. The juice boxes and snack bars will need to be rotated out every year. Hopefully she won't need to use any of this, but she can have some peace of mind knowing that it's there if her dorm is without power during the winter.
By Brian from Litchfield, NH
Read More

Comments
My grandchild is attending his first year of college this year. I'm at a loss what would be a good gift for a beginning college student.

Grandma Doris from Dallas, TX

Answers
One of the best (and easiest to find) gifts for college students is a long distance phone card. They come in all denominations and you can sometimes get them for as cheap as $.10 a minute if you watch the newspaper ads from office supply and drug stores. Sometimes they are buy one get one. They do not need any "thing" else to clutter up their small rooms.
Helpful Reader (this was a suggestion by others as well)
Any type of food gift certificate to fast food places in the college area is a nice gift.
Mike
You might consider gift certificates to video rentals.
Connie
Hi, this is a great gift that any college student would love. Make them a gift basket. Fill it up with supplies that they need, bathroom toiletries, kitchen supplies (if she needs to cook her own meals) snacks, something they normally wouldn't buy for themselves, a phone card to call grandma, stationary, stamps and a special surprise from grandma.
Maggie from PA
When my niece started college, I gave her a recipe book of simple recipes geared to college life. Or what about giving gift certificates to restaurants common in the city/town where your grandchild is attending school. Perhaps a care package of items that the student can use: laundry soap, fabric softener, towels, toothpaste, face soap, etc.
Margaret Fraleigh
How about a gift certificate to Wal Mart or Target so they can get the lastest CD.
What about a coupon book that you make to give them that they can send you when they want a care package from home (your specialty candy, cookies, special talk, etc).
Connie
By Friendly reader (Guest Post)
October 12, 2004
0

found this helpful
Not to knock those helpful people but most college students have cell phones. Why not give him money? Everyone needs that. Especially for books. Or really great sheets. For some reason guys skimp on that and then suffer. Also, there are websites from which you can send care packages w/everything all packaged for you. They even have some healthy choices. Another thing you could give him is a serious ALARM CLOCK.
By Marissa (Guest Post)
January 7, 2005
0

found this helpful
Why not give them a Gift Card? With my own experience I was thrilled to find GiftCards.com Visa Gift Card - this allowed my son to use the card wherever Visa is accepted, this gave him and I, for that matter, the comfort level of knowing he had money for the things he may need - it made me feel better that he had this card versus money which could very well be stolen in the dorm room. I also bought the GiftCards.com Visa Gift Card for all of my relative for Christmas and they loved it! to get them go to http://www.giftcards.com

March 11, 2005
0

found this helpful
I am a college student right (which means "flat broke") and a good thing to give is stamps! I hate having to buy stamps! But more than that GAS! A gas card in the mail is like solid gold. You can't beat having some gas in your car. Just go a chain gas station and pick one up, they have different values and such so its very easy to make it in your budget. :) Hope that helps........man now I want some gas in my car!

morgan
By Amber (Guest Post)
June 10, 2005
0

found this helpful
Hi! A bath robe and shower flips is a great idea so your freshman isn't running back to her dorm room in a towel. Also, a lucky charm necklace or "believe" band or any token jewelry is a great way to say good luck. A journal is another cute gift so that your grad can jot down their thoughts and experiences in the college life. A fun and colorful photo album and a disposable camera would be a great way to keep memories of their senior summer with friends. And maybe an hour massage or spa day or something would be a neat gift to allow your college bound student to relax before they have to hit the books again!! Hope these ideas help out-good luck
By chris (Guest Post)
December 2, 2006
0

found this helpful
full body pj's, food, GAS CARDS to come home and wash our clothes, desk lamp, undershirts, boxers, cash, a job..., couch or chair for room, coat, movie tickets, candy, home-made cookies, ink for printer, soft desk chair, cool technology things, and hygene things:tooth paste, shampoo, soap, floss, and soft towels. thats a good list...that might be the most work i have done all school year. ha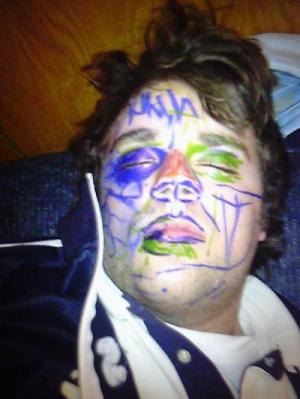 By Broke Guy (Guest Post)
March 29, 2007
0

found this helpful
Ok, here's one for you. Im in college, have a girlfriend with a child and am broke. All I think about is getting out of school as quickly as possible, but like I said I'm broke. The most valuable thing a college student can have is 1) ramen noodles 2) rice a roni 3) beer. It helps to have gas money too. OK, look, if you're a parent and your kid is going to school, i think 10K/year is fair. Don't you?
Read More

Answers