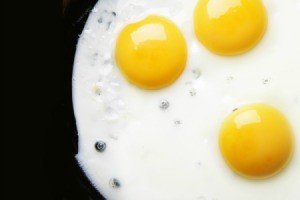 My husband and I have been discussing what to do next year when both a niece and nephew go off to college. We are going to give each a small crock-pot and sandwich grill. This will provide them with a way to make a decent hot meal, for much less then any cafe or dining-hall. I am collecting recipes for both of these items so they will not have to wonder what to do with them.
Their parents are going to get them those small refrigerators for their dorm-rooms, if they don't have them in the dorm-rooms already.
We feel this is a much more useful gift then a pen set, backpack, or any of the other traditional gifts.
Kathy C from Northfield, VT
Comments
By cassie (Guest Post)
June 25, 2004
0

found this helpful
You may want to keep in mind that some college dorms do not allow appliances such as these. Another good suggestion would be a basket filled with snacks, school suppiies, laundry supplies, or personal care items--the kind of stuff you always run out of.
By IridescentCold (Guest Post)
September 30, 2004
0

found this helpful
I have to agree. The college I am going to does not allow any type of grill or anything with a hot plate for fire hazard. They also do not allow fridges, but that is because the dorms are an old hotel and the electrical wiring in the building is from the 1880s.
Fridges are usually acceptable but I would definately check out about the crock pot and the grill. I think a basket of snacks is a great idea. Also batteries, if they use portable CD players or something similar.

September 30, 2004
0

found this helpful
You may want to try a small microwave, which saved me on take out. Or sign them up for a cake/bread or other food item of the month club so that every month they get a special something and think of you.

November 19, 2004
0

found this helpful
My son just entered university Sept '04. Gift ideas are easy...his own towel set(s) along with a package of soap and soap travelling kit plastic container (they have to carry the soap in something on the way to the showers) and some shampoo ...a microwave with food to be made in it like popcorn, macaroni and cheese, noodles, cans of soup, etc , of course cups and saucers and utensils also....a portable phone (my son uses his from the lounge down the hall where he is watching TV with the other guys in the dorm)....a gift certificate from the phone company or a credit for their cell phone... a mini fridge...a laundry basket filled with $ for the laundry machines along with a small box of laundry detergent and a tupperware measuring cup (the box had no measuring cup in it) and a tupperware container with a lid to put the powder into (so he did not have to take the whole box down with him) and a container of dryer sheets that I had precut into 2 x 3 sheets (one to use per load)....you could get movie passes or rentals or gift certificates to the closest pizza place to the university....a first aid and other emergency kit (tylenol, bandages, nail clippers, q-tips, nail polish remover (for girls), pins, toothpaste, toothbrush, needle and thread)...
a must have is DUCT TAPE (many uses for in the dorm rooms apparently), scotch tape, masking tape, scissors, stapler and staples, bulletin board, paper clips, extra paper, notepad, glue, markers, highlighters, elastics, extra pens, pencils and erasers. I could go on and on. We took the basics. He needed a little of everything. A wonderful gift would be an emergency kit (for sure a roll of duct tape included in it) of almost anything I have listed.