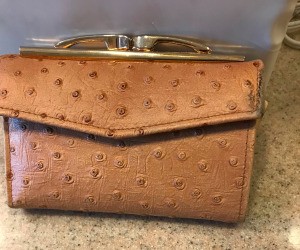 I posted this on a Facebook coupon group I belong to, and got over 650 responses! It is my original writing, not someone else's.
Gratitude, not attitude...
Last week Lowes was giving away gift cards in denominations from $5 to $1500. As to be expected, most cards were $5, which is what I got. I saw some posts from people saying they "only" got $5. I felt it was $5 that I did not have before. I applied it to toilet paper.
This week I got a similar email from Staples. The amount was not revealed until checkout time. I applied the law of probability and got some Bounty paper towels on special for $5. When I got to checkout, the cashier told me I "only" got $5. I told him that it was $5 I did not have before and I was happy to have it.
Some people posted that such a small amount of money was not worth it to them.
We all receive many small amounts of money, whether it is a discount, a coupon, or a free product. Are we going to scowl because it was not more, or are we going to be thankful for the blessing it is?
The attitude of gratitude attracts more things to be grateful for, and equates to a content and peaceful life.