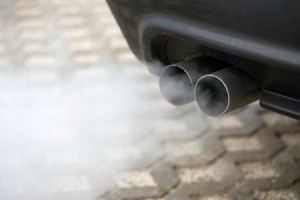 I have a 1990 Caravan with 178K miles on it. Recently it started smoking from the tailpipe intermittently, though the engine was running smoothly and there was no noticeable loss of power. The color of the smoke is gray.
I had a mechanic check it out. He said the compression was fine on all six. He replaced the PCV valve (which had never been changed) and cleaned up a few things. The smoking problem was unchanged. He put some additive in the oil supply and told me to run it for awhile and if that didn't fix it he recommended a ring and valve job (around $1800).
This is somewhat confusing to me. If the rings or valves were bad it would seem that it would have shown up during the compression check. I have noticed a decrease in the smoke but it is still there and more dense when first started up in the morning and for the first few miles. It then appears to quit altogether.
My question: Is it possible that there is a fuel management problem that is causing the engine to run too rich until warmed up? I know old cars used to do this due to a choke problem, but of course, there's no choke mechanism on this vehicle.
By Bob Hunley from Fairfield, CA
Answers

December 10, 2007
0

found this helpful
I had a 92 Caravan until a year ago. It had 320,000 miles on it. It would sometime smoke until it warmed up and we never had any problems with it. The transmission started to go for the second time and we decided it was time to upgrade so we sent it to the junk yard. We used STP oil treatment in our oil to prevent an tick in the engine. If I were you I wouldn't worry about it.

December 10, 2007
0

found this helpful
You'll probably have better luck on one of the automotive sites with a forum, but:
Have you been keeping an eye on the radiator coolant level? If there's a blown head gasket coolant can leak into the cylinder(s) and that will show up as smoke, usually white though, but some of today's coolants might show a different color. The last time I overhauled an engine was in the late '60's.
It can still be the piston rings or valves. The mileage is about right and especially if the source of the oil smoke (assuming that's what it is) in the exhaust is the valve stem seals, a compression check would not show that since the valves are closed during the test.

Myrna
Bronze Feedback Medal for All Time! 168 Feedbacks
December 10, 2007
0

found this helpful
May also want to check the modulator valve on the transmission; the engine will suck the transmission fluid into the carburetor and burns it creating smoke. It's an approx. ten minute job to repair if this is the problem.
By Minky (Guest Post)
December 10, 2007
0

found this helpful
If that was my caravan I would find myself another mechanic .
Gray smoke coming from your tailpipe can mean you have a break problem . ie master cylinder is cracked and leaking brake fluid into your lines.
Read More

Answers