When harvesting your brassicas, leave the root in the ground with a few leaves still attached.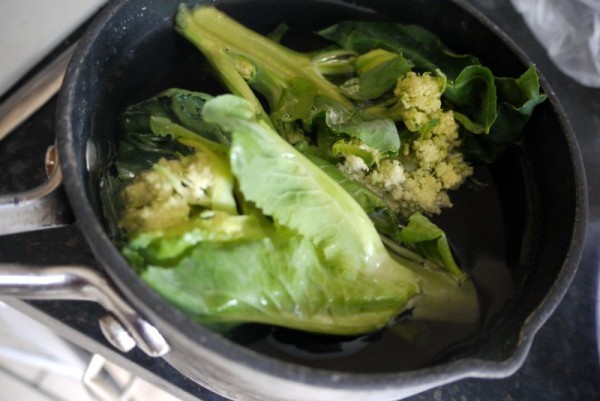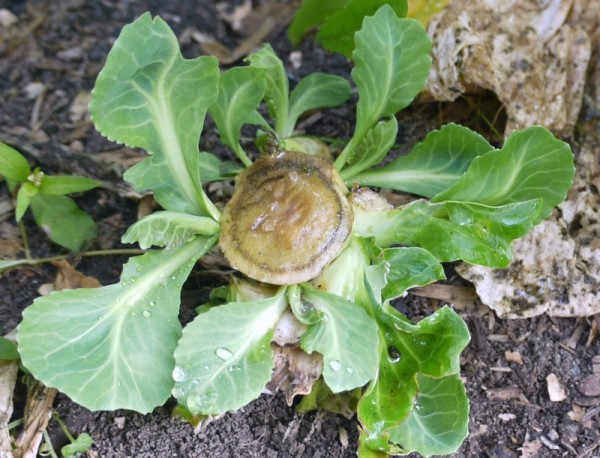 In a few weeks time you will find you have tiny cabbages sprouting out from the stump which can be used as spring greens in late summer! Also baby cauliflowers which can easily be snipped off with scissors, and broccoli sprouts.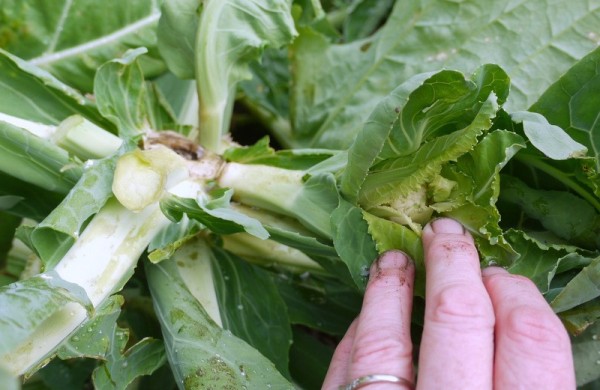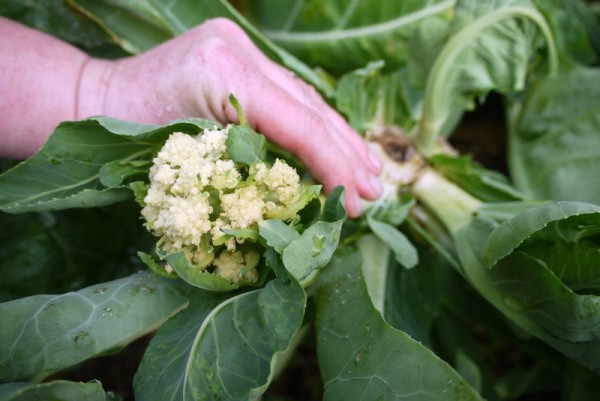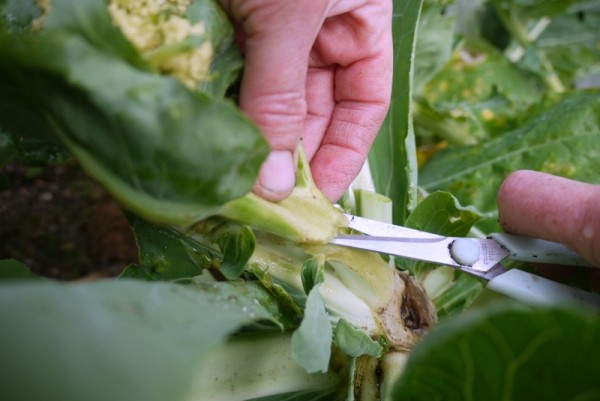 All of these can be poached or lightly stir fried, and you will find you can continue harvesting into the winter and even get another fresh batch in the early spring.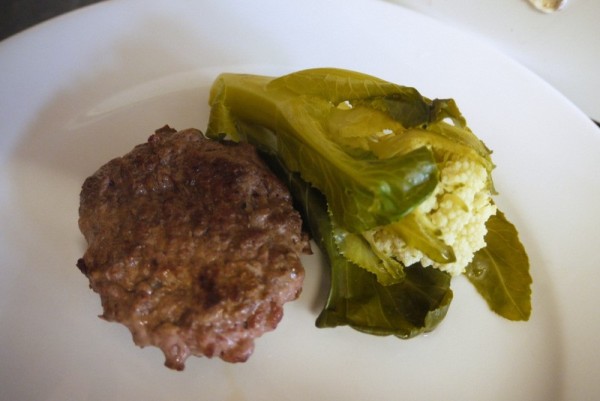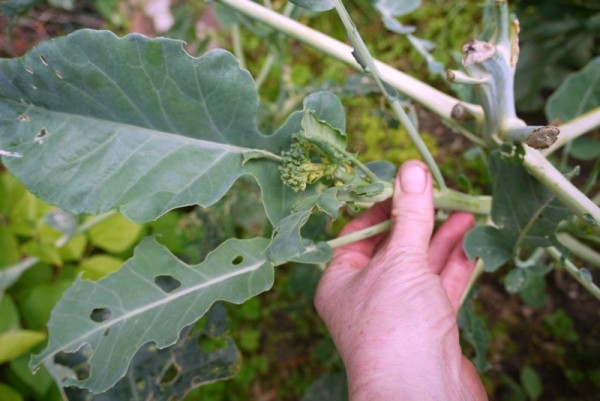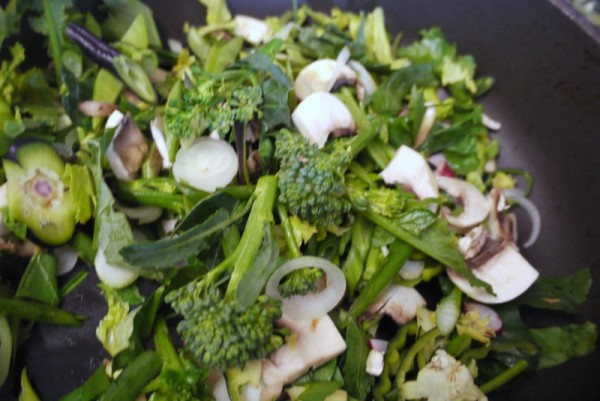 Don't forget all those enormous cauliflower leaves which can be used too. Cut off the tough stalks and cut out any thick veins. Shred as finely as possible and boil them well. They can also be used for the classic stuffed cabbage dish.