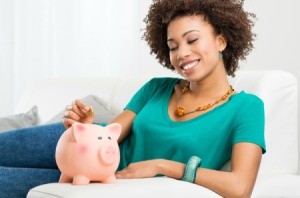 Being frugal is definitely a mindset whether it is a decision made by economic necessity or concern for planet Earth and its inhabitants. My frugality is a bit of both.
Being divorced and disabled with a part-time job left me with minimal income and two mouths besides my own to feed. Not to mention to pets we have that deserve decent care. So for 2010, I made a decision that if I am not making money any particular day, I will be finding ways to save $$$. Looking for ways to make my own kitty litter is how I stumbled across ThriftyFun.com.
Not only have I gained so much information of money saving measures, I have also discovered ways to work smarter and faster. I subscribe to the email newsletters and find them a great resource for new ideas. This year we started a tradition of having Banana Splits on Valentines Day, thanks to another member.
We are all in this together so being able to give advice/feedback to someone in need is a small, but very positive way of making the world a better place.
Thanks Thrifty Fun and thank you to all who post here.
Ann from Saint Peters, MO
Do you have a frugal story to share with the ThriftyFun community? Submit your essay here: My Frugal Life Essay Contest
Read More

Comments