August 20, 2014
2

found this helpful
Best Answer
All the answers are good ones. You didn't mention where you live. Here in Salem OR, we have an energy assistance program. If you have one in your town, it's a good place to start.
The windows can be replaced fairly cheap. But in the mean time, get some low cost plastic at the local Walmart. It's in 5' wide rolls and you cut off as much as you need, so a yard (aprx. 2.97 per yard) would be 15 square feet. Cut some about 3" larger around and fold it over one, stapling or thumb tacking to the frame if it is wood, to the wall if it is metal. You can also tape it with good quality clear tape. The plastic can be purchased in mil' thickness, so the higher the number the thicker the plastic.
The vents are away from the floor? Get some foam from the local hardware store, and when you go in tell the employee what you are doing with it and they will be able to help.
If you live in a mobile home, your belly board, the band of metal sheathing that holds your floor insulation in place, might be gone or damaged by critters. See if that can be replaced by a friend/church member, etc. Then, if you can't afford insulation, see if someone can donate some baled hay. I know it sounds funny, but if you line the underside of the mobile with that, then put the skirting back on, you will be amazed at how much that helps.
Simple things like expanding foam insulation around pipe openings, exterior cracks in the walls, and such can keep your heating costs down. Go to a local thrift shop and get 2 or three radiant heaters. See the photos enclosed. They run on circulated oil, so they are never a fire hazard and can be used when your furnace isn't working. They are on wheels so easily move from living room to bedroom, but I find they are cheap enough used to have 2 or 3. I find them for 15.00 in most places, and brand new, they are only 30.00.
Here in Salem, if you are Native American, there is no waiting list. It might be the same in your state.
I wish you luck and I hope these tips have helped.
PBP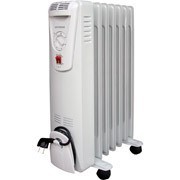 October 17, 2019
0

found this helpful
I live in Tennessee in my mom's house it's very old and falling apart I'm trying to find work here but it's very hard due to my past but I. Not giving up is there any help out there too help me . This house needs floor repair celling repairs pipes repaire f and windows
September 28, 2014
2

found this helpful
Best Answer
If you have Medicaid call the phone number on the back of your card. They provide transportation to most medical appointments especially if they are in a different county than you live.
If you could save the gasoline cost that would be plenty to buy a pane of glass and glazing compound to install it.
August 19, 2014
0

found this helpful
I am low income and that is the reason that I live in a rental apartment instead of a house. This way I don't have to worry about repairs. When something goes wrong the landlord takes care of it.
Yesterday I needed a new air conditioner, so I called the manager and she sent a maintenance man over to check it out and he in turn went and got a new one out of storage and now my apartment is nice and cool.
If you have a pastor talk to him/her, sometimes they will take up a special offering for a needy member of the congregation, and there might even be members of the congregation that could do some of the repairs, and maybe some that could volunteer some of the needed supplies. As for the windows, you and your husband should be able to replace the glass. Do one window at time.
August 20, 2014
0

found this helpful
Replacing broken window panes is a fairly easy thing to fix if you can come up with the money to buy the glass. Check out habitat for humanity. Home Depot has all kinds of free classes on home repairs. I feel for your situation but with home ownership we have to learn how to make a lot of repairs ourselves.
I'm in my 70ies and if I have a home repair I go to U Tube and watch a video on how to fix it and I go in Home Depot with a lot of questions. Their is always someone willing to help you solve a problem but with this economy it's hard, if not impossible to get help financially.
A single senior lady in my neighborhood who is disabled was asking for help for roof repairs just recently. She contacted multiple organizations and even multiple churches. No one would help; not even one church. Don't know what happened to helping the poor and the elderly.