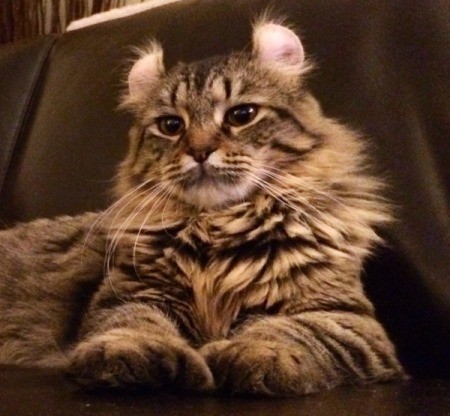 Your Pet's Age
3 years old
Your Pet's Breed
Highland Lynx
How and when did you get your pet?
Abbey was rescued from a hoarding breeder. She and her brother were up for adoption. The moment my husband and I met her we fell in love. She allowed us to lay her on her back and rub her tummy. She came to our house for a visit to meet our other two male cats. She immediately crawled on the couch and posed for the lion photo I shared. She was home and knew it. That was it; she was ours.
What does your pet like to do for fun?
Little did we know when we adopted her that the breed is known as a forever kitten breed. And boy is she. She plays all day hopping and jumping. She scares her brothers by hiding and jumping out.
Do you have anything else to share about your pet?
Not only does she have the fantastic curled ears, she has a stubby tail only about 3 inches long and has mitten poly paws both front and back. She is a wonderful, sassy, playful, pain in the butt cat.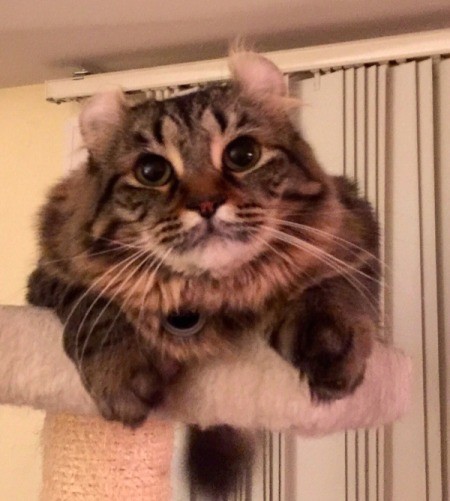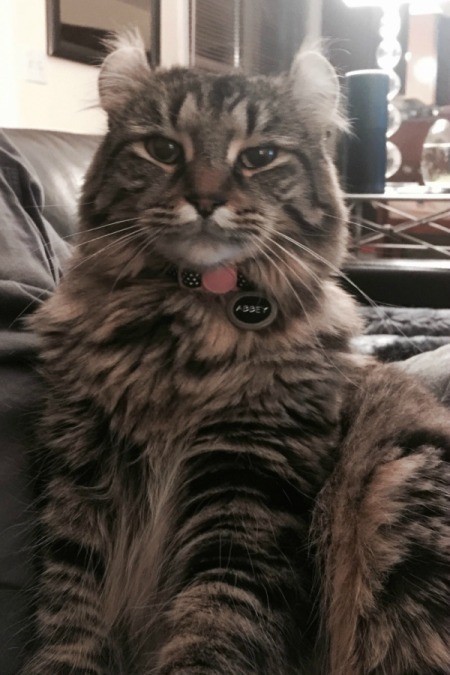 December 18, 2017
0

found this helpful
You were lucky to adopt her, my best friend purchased two Lynx and one of hers was very aggressive and use to attack her all the time. You are very lucky with yours.