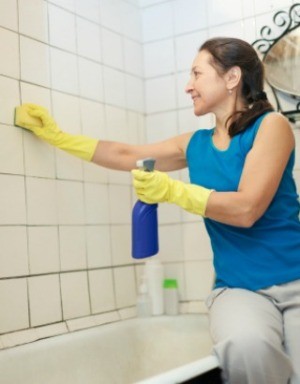 I would like advice on how to find a reliable house cleaner. I am interested in a housekeeper for monthly visits. The possibility of extending to biweekly is possible in the future. I have a 2300 sq. foot 3 bedroom, 2 bathroom home that I keep tidy, I just need some help with the deeper cleaning necessities. I am in White Lake, Michigan and I have a budget of about 80-100 dollars a month. If anyone knows a good service and reliable/trustworthy person for the job I would be happy to meet them. Thanks for any advice you can offer!
By Jordana82
Answers
March 4, 2012
0

found this helpful
Best Answer
I am a retired housecleaner. I can give you a few facts that may help. An independent housecleaner is a better bet. They get more of the money you pay. Services pay very poorly and have huge turnover. An independent has only her reputation and takes good care of it. Do check references.
Nearly all houses can be cleaned in 4 to 5 hours. A cluttered house will take much longer. Cleaning once a month takes longer than when a house is cleaned twice a month.
In high income areas (Seattle, NY and LA) the hourly rate is around $30. In lower income areas the rate is $10 to $15 an hour. Keep in mind that housecleaning is strenuous physical labor. It is not possible to work more than 5 hours a day. Charges need to be calculated accordingly.
Treat your house cleaner well, and you will have a devoted employee. I once spent Christmas Eve unlocking the home of a client for a pet sitter. They had gone to Australia and forgotten to leave a key (I had one). The dog had had bloody diarrhea all over the house. I took it to the Vet and went back and cleaned the carpet.
House cleaning is a very personal service and needs to be treated as such. Best of luck finding the right person.
March 3, 2012
0

found this helpful
Everybody is different in what they expect. What you will have to do is ask for references, and try different services out.
March 4, 2012
0

found this helpful
I don't know what Angie's List costs, but it might be worth it. You can then used them for other people you might need from time to time.
Without knowing who is in your home and who has access to your things, you run the risk of more than the cost of her services.
You can also go with someone who is free like:
www.servicemagic.com/.../?entry_point_id=14890054&kw_id=angies...
Good luck.
March 4, 2012
0

found this helpful
Hi, I just retired from cleaning houses. I loved every bit of it and my clients! Ask around to your friends,church,etc.,and try to find someone that they recommend. All of my clients came from referrals!
One year I had to have surgery and was not going to be able to work for a few months. One client was going to have MM come in and clean her house, the week before I started back to cleaning. The estimate came in at over $600 for that one cleaning. That was 13 years ago and the hourly rate at that time that they charged was $69 per hour, minimum! I told her to forget about it, she could just pay me for 2 days work instead of 1.
Please don't expect someone to work themselves like we do for near minimum wage. I charged $30 per hour and the houses were spotless when I left them. I have many good memories from all of my clients. Hopefully you will find someone that fits right into your home and needs.
Good Luck, Kathy/Mississippi
Read More

Answers