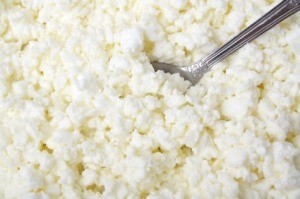 This is an old wives tale, but it works! Mix in a glass 4 tablespoons of apple cider vinegar and 2 tablespoons of honey. (The amounts can vary according to taste). Mix well and drink. Follow with a glass of water.
I have recommended this remedy to many friends and they are amazed. It's all natural. Continue at least twice a day until the pain is relieved or gone. Sometimes this can take a week or even up to six weeks.
Source: An old book what about what vinegar can do. I don't remember the name.
By Irene M. from Williston, FL
Read More

Comments
Quaker Oats can be used for fast pain relief - it's not just for breakfast anymore! Mix 2 cups of Quaker Oats and 1 cup of water in a bowl and warm in the microwave for 1 minute, cool slightly, and apply the mixture to you're hands for soothing relief from arthritis pain.
Read More...
I am looking for natural help for sore arthritic fingers.

Mel from SA

Answers
December 4, 2006
0

found this helpful
Buy the stretchy gloves that are sold in the theraputic section of your local drug store or big box store. Wear them at night. During the day wear the gloves that have the hard splint in them. If you can't afford these, cut tube socks to accommodate your level of comfort. Some people like their thumbs free, some people like all fingers free. They keep your hands warm and nimble.
December 5, 2006
0

found this helpful
Make sure you are getting all your B vitamins! When I told my mother when she was about 60 about taking Vitamin C + B6 for stress - She tried it & never had major arthritis problems again!
I also massage my joints with"liniment" when they get stiff - & you can try arnica for the pain -
By bluealt (Guest Post)
December 5, 2006
0

found this helpful
Try using inexpensive odorless castor oil from the drug store or dollar store. Massage it into your sore finger joints. You can also put it on your fingers and then cover them with an old pair of gloves to wear when you go to sleep, then it can work all night long. Sounds crazy, but it works. Got this recommendation from Dr. Gott's newspaper column.
By bluealt (Guest Post)
December 5, 2006
0

found this helpful
Another natural way to help your arthritic pain is to mix 1 Tbs of certo (the fruit pectin) in a glass of purple grape juice. This is also from Dr. Peter Gott's newspaper column.
By siris. (Guest Post)
December 5, 2006
0

found this helpful
I rub mine with mustard oil. I buy it at the East Indian store in the city. the pain is gone in minutes.
By jmouse13 (Guest Post)
December 6, 2006
0

found this helpful
I am 75 and have suffered from arthritis for several years. The best thing I have used is M. S. M. Gel. It is made from Aloe Vera, and has herbs and Arnica in it. I get it on the internet and it works good for me
December 6, 2006
0

found this helpful
Glucosamine/chondroitin helped me. Cheapest is at Aldi's, about 9 cents a tablet ($8.99/100). Second cheapest I found is Walgreen's brand. The best stuff I found is hyaluronic acid, good for joints and skin (you'll feel better and look younger too!). Not expensive, best price I found is as a member at Vitamin World, buy 1 get one free first Monday and Tuesday of each month for members.
By Rosa (Guest Post)
December 6, 2006
0

found this helpful
You can get one of those wax containers, ( can't think of the name of them off hand ) you fill it with wax , supplied with the container, I think. WArm the wax, and dip your hands in the wax until they are covered ,slowly removed hands and don;t move them for about 5 to 15 minutes, makes your hands feel great, and soft skin too. Beauty shops use them also. Hope this helps. When we got ours a longtime ago we go it at target. rose
December 8, 2006
0

found this helpful
I have arthritis too. A friend sent me a bottle of cod liver oil capsules and told me to take 3 a day for awhile and see if it helped. Her mother used them and they worked for her. So I did. While the pain isn't completely gone, it has helped a great deal and it has made such a difference. They are inexpensive too. Give them a try!
February 26, 2017
0

found this helpful
The home remedies for people who cant take pain medicine. Turmeric tea help me so much . I have shoulder pain n back muscles stress that need to take injection ones a week.
Answer

this Question
I read that you can mix 2 cups oatmeal with 1 cup water and then put it into the microwave for 1 minute. My question is after application to the hand how long do I leave it on.
Thank you.
Answers
September 20, 2018
0

found this helpful
I think 10 minutes is sufficient, or until it gets cold.
September 20, 2018
0

found this helpful
I have read this before, but personally prefer Epsom salts soaks for my hand pain. Too easy to get burned with oatmeal. Follow the directions on the Epsom salt package and be sure to check water with a thermometer (no higher than 100 degrees...i prefer closer to 95) before putting your whole hand in so you don't get burned.
Eating oatmeal is helpful for reducing inflammation. I am talking about the real kind, not the instant sugared up kinds.
Hope you find relief!
September 20, 2018
0

found this helpful
Use a warm, moist towel on you hands for 15 minutes., and then slowly open your hands back and forth.
You can also put an icepack on the painful joint for 10 to 15 minutes to relieve the pain.
I hope this helps.
Answer

this Question