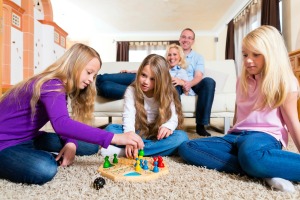 My kids use to love to play card games, but by the end of the night they would always be fighting over who won the most games. Here is a solution we came up with. It can be used for any game they play over and over.
1 piece of scrap wood
2 packages of small wooden pegs
at least 2 but up to 4 different colors of craft paint
1 can sealer
Drill small holes the same size as the pegs in the scrap wood. Divide the pegs into 2-4 equal piles. Paint them with the paint, each pile a different color. Spray with sealer.
If you want, you can stain and varnish the scrap of wood.
By Debra in CO