Editor's Note:
Many people have expressed concerns about this tip. Make sure your pet has proper ventilation in any pet carrier you use and do not leave pets in longer than necessary. The plastic could also become overly warm if left in a hot car. Use caution and common sense.
I get exhausted trying to get my cats into the pet carrier when it is time to go to the vet or getting a picture taken with Santa, etc. It would be easier if I had a larger carrier, but they are expensive. I paid $40.00 for a small one. Finally I found a solution.
I purchased a plastic 18 gallon tote that has a locking lid. You can find them almost anywhere, Lowe's, Walmart, and Kmart. You can find them one sale for around $4.00. I drilled holes in the top and around the bottom part of the container.
I put towels in the bottom for comfort and the pet stays calm since they don't really see what is going on. It also gives me more peace of mind if the pet has an accident, it will not mess up the car.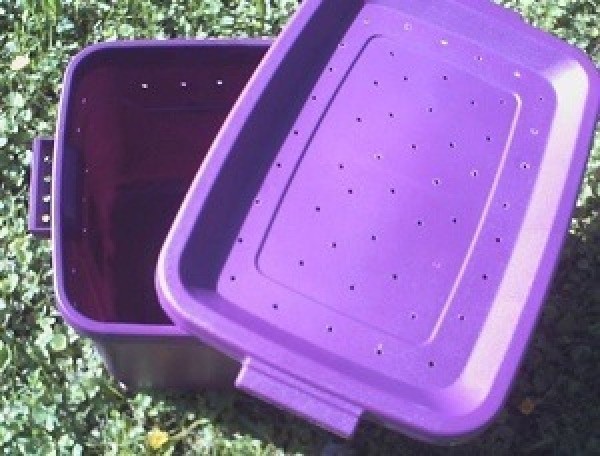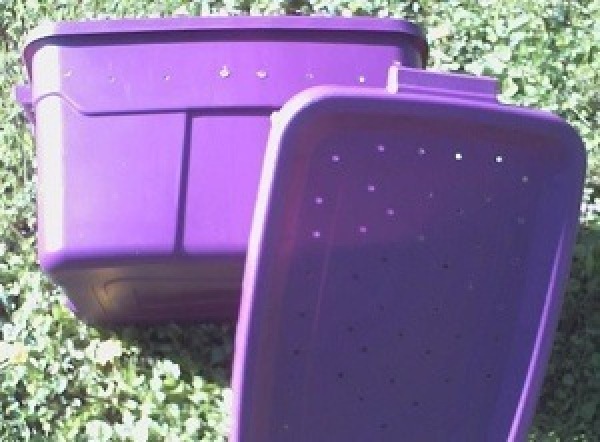 By Karen Taulbee from Dayton, OH