Question:
Just wondering if anyone knows a web site that I could use to identify my house plants. I have no idea what the names of my plants are and would like some info on when to repot, water etc.
Thanks,
Tami from Charleston, SC

Answer:
Tami,
Here are links to two websites that I find helpful. The first is the Interiorscape Plants Picture Pages by Cynthia McKinney, Associate Professor of Urban Horticulture and Extension Specialist, at Texas A&M University. This wonderful resource allows you to identify plants by photo, scientific name or common name and gives you a description of the plant, including growing requirements.

Another good web resource is The Encyclopedia of Houseplants at http://www.gflora.com. This site does not have a "search by photo" tool, but it does list over 290 plants by their scientific or common name, and if you search by "families list," a host of images are displayed, which will help you narrow your search more quickly. The site offers complete growing instructions for each plant, a small online forum where you can swap plants and ask other users questions, and the online store offers a certain number of plants for purchase.
If you still have trouble identifying your plants, attach some pictures to a request and we'll try to help you identify them.

Good Luck!
Ellen

About The Author: Ellen Brown is our Green Living and Gardening Expert. Click here to ask Ellen a question! Ellen Brown is an environmental writer and photographer and the owner of Sustainable Media, an environmental media company that specializes in helping businesses and organizations promote eco-friendly products and services. Contact her on the web at http://www.sustainable-media.com
Answers:
Identifying House Plants
Try buying a good book at a used bookstore or on Half.com (a division of eBAY.) You will use the book over and over. (07/30/2006)

By Linda
Identifying House Plants
Good luck, because it's taken me over forty years to identify and learn about plants. I have little info and few identifying pictures in general offered on the sites I've picked through so far, with most wanting me to buy books or pay for "membership" to their sites or organizations. Perhaps if you can take digital photos and send them into this site for identification, you will have better luck.
My grandmother had both a truck-farm in the suburbs and a greenhouse, so I might be able to help should it stump anyone. I've moved 22 times from coast to coast and traveled for seven years visiting gardens and garden centers. When living in Hawaii while my ex was in the military and on maneuvers I checked out the maximum numbers of garden books and studied everything the library there had, purchasing a wonderful encyclopedia set for home use. Yet, I have been stumped on a few occasions.
(08/03/2006)

By Lynda
Identifying House Plants
You might want to make a trip to your library. Most have a nice selection of books on raising houseplants along with pictures to help you identify them. And if your local library doesn't have what you are looking for, ask their reference librarian if they can get them for you from another library through an inter-library loan. Or you can go to Amazon.com and look at what they have to offer first. When you find some that are of interest to you, write down the title, author, and the ISBN number and then make your visit to the library. After you have had a chance to decide which books you may want to own, go to eBay to buy them. I have gotten many really nice books for a fraction of the cost by doing it that way. Good Luck!
(08/04/2006)
By The Interlibrary Loan Lady
Identifying House Plants
How about taking a leaf to your local garden shop for identification? Garden centers are usually very well informed, even about house plants. (08/07/2006)

By Vicka
Identifying House Plants
Home Depot sells a booklet for about $1 that identifies common house plants, how to care for them what kind of light they need, etc. It is very helpful. (08/19/2006)

By Virginia
Identifying House Plants
Here's a website that will help you identify your house plants. I found it pretty informative, though having a knowledge of plant "lingo" is helpful. I was a bit lost at first.
I see it's been mentioned in another comment, maybe the plant identification guide is new on the site? (11/22/2007)

By Shaiel
Identifying House Plants
I have got a plant question. My mom has grown this plan for about 10 years and she has no idea what it is. Any help would be greatly appreciated. (08/31/2010)

By mikeasick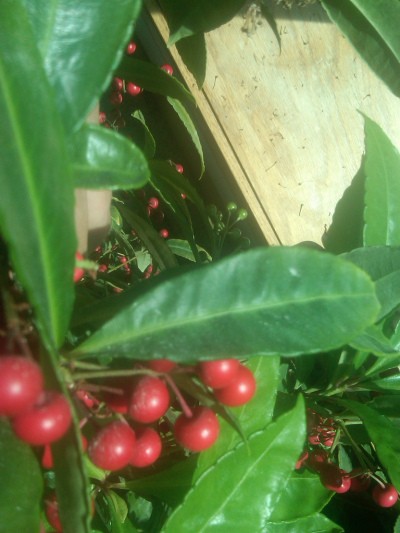 Identifying House Plants
2nd picture. (08/31/2010)

By mikeasick