I received this fur coat from an elderly friend's mother, who has passed away. Does anyone know what kind of fur it is?
Does anyone know the value of this type of coat?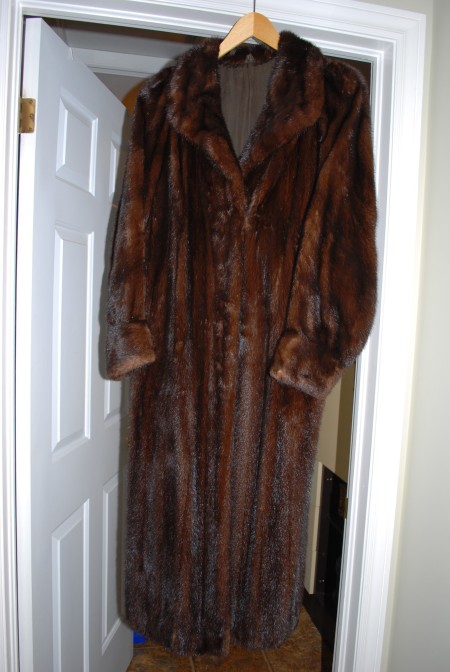 Thank you for your help.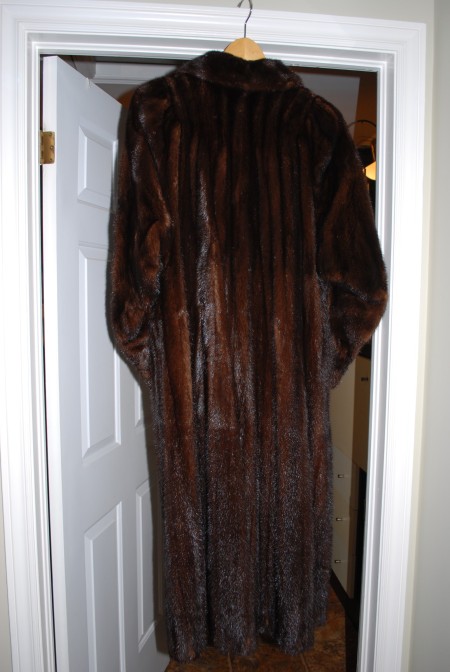 Answers

Pghgirl40
Bronze Feedback Medal for All Time! 196 Feedbacks
February 5, 2020
1

found this helpful
It is very hard to tell from a photo what you have.
Do you have a vintage clothing store in your town? I suggest having them look at it in person and identifying it for you.
Once they ID it, post back and I can help you value it. Ask at the shop what they would offer for it just to get an idea of value in your town, vs national value online.
A friend just took a fur to one of our non-chain vintage stores. They paid cash on the spot for one of her coats and she got more than the online value, which was good.
The other it turned out was badly damaged. The gal showed us what to look for...which are things not apparent at first glance.
They gave her info for what to do with it, which was to donate it to an animal rescue so it could be used for animals who were recovering from a surgery or illness.

February 5, 2020
1

found this helpful
There is no way to tell anything from pictures of furs.
Generally on finer fur coats there is a label telling what type of cleaning is necessary but not all will have it.
You may be able to Google 'fur coat cleaners' to see if there is a cleaners near by that handles fur coats. If one is available I would suggest you take it to them to see if they will tell you the type of fur and the price to clean and condition it.
The cost is usually $45-$75 according to where you live.
You do not have to leave it (unless you want it professionally cleaned.
This will tell you the type of fur and probably they will tell you the overall condition (they should tell you all of this before they agree to clean it).
Someone may be able to help you find a value if you supply this information.
As general information: there are several ways to clean some furs by home methods but you would need to know what kind of fur you have before trying any of these methods.

poehere
Bronze Post Medal for All Time! 105 Posts
February 6, 2020
1

found this helpful
This is around a 1940s or so style coat and it is so hard to tell what the fur is on this coat. I would take this to a vintage resale shop in your area and see if they can help you out.

Ana
Bronze Post Medal for All Time! 140 Posts
February 9, 2020
1

found this helpful
Take this coat to a professional! This is not a piece to second guess. It would be worth it, to know what it really is, so you would know it's value, how to care for it, and also for insurance purpose!
Beautiful whatever the outcome! Good luck!
Answer

this Question