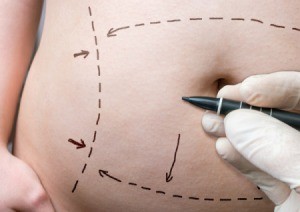 My back hurts quite often, I have grooves in my shoulders from my bra straps, I get rashes under my breast, also my belly hangs down, I get rashes (yeast infections) in my bikini area due to my belly. I have been to the Dr. once or twice for this. That's all the documentation I have, the other times I just get over the counter meds for the yeast infections. Will the insurance company still pay for any of this, if this is all the documents that I have?
By M.E.
Answers

April 14, 2012
0

found this helpful
Best Answer
Have you been tested for diabetes? Recurrent yeast infections are a sign of diabetes along with other symptoms-I'd be more concerned about getting an accurate diagnosis than I would be about insurances covering any treatment for symptoms. You need to be treated for what is causing the yeast infections.
RedHatterB mentions surgery, probably to remove the excess skin creating a favourable environment for the yeast infections to hide in. Not a bad idea if exercise either hasn't worked, or is not possible due to other health considerations.
And her suggestion that you consider a new doctor is spot-on! You should have a doctor who is encouraging you to exercise and have a healthy diet, and who is actively trying to find the root cause of the recurring infections.

Linda L.
Bronze Tip Medal for All Time! 64 Tips
April 15, 2012
0

found this helpful
Best Answer
Some do, some don't. Depends on if you can make a case for "medical necessity". I did and the appropriate surgery.
Always refer to it as "reconstructive surgery. I had an abdominoplasty and a mastopexy.

susan
Silver Feedback Medal for All Time! 472 Feedbacks
April 16, 2012
0

found this helpful
Best Answer
A reputable insurance company will usually pay for breast reduction surgery if a doctor is willing to put in writing the medical complications caused by this issue (continual back problems and chronic pain). You may have to fight, go to a back specialist, etc, first.
The yeast is caused by a systemic problem: diet changes and anti-fungal meds (over-the-counter or prescription) will work--but again, you MUST change your diet permanently.
As far as waiting for a doctor's recommendation, I wouldn't.
I had a friend who had breast reduction surgery, and she had a difficult time getting a doctor to sign. She was younger, and seemed to have a great body, and the doctors did everything they could to try to talk her out of it--even telling her that women pay to get boobs like hers, wait until after she had kids, etc. Be ready to fight for what you need. Good luck.

Joan
Bronze Feedback Medal for All Time! 186 Feedbacks
April 12, 2012
0

found this helpful
I would think if your doctor thinks surgery is necessary, he would recommend it. Have you lost a lot of weight to cause this, if so I would definitely think the surgery would be recommended. I am morbidly obese and have this problem.
What I do is under my belly which is the worst area, I use a really good lotion after my shower. Under my breasts I just use a talcum powder. I do get an occasional yeast infection in my arm pits and my doctor has said that is a problem that some diabetics have(I am diabetic.) For that I use a generic over the counter ointment that the doctor recommended.
This is the same ointment used for athlete's foot and jock itch and a couple applications work. I would talk to your doctor about the various remedies for your problem. If he/she can't come up with a solution, maybe it is time to find another doctor. I don't think insurance will cover it, if it is only you that demands it.

April 15, 2012
0

found this helpful
HI!
As a mammographer, I am very well aware of the ravages of yeast infections. Due to large breasts in constant connection with the abdominal region (the technical terminology is pendulous breasts), the area never gets a chance to dry out - thus a perfect environment for yeast to thrive!
A nurse practitioner recently stated to me, that she recommends Monistat to her patients with this type of yeast problem. If Monistat is gentle, yet effective for the vaginal area, you can feel safe using it under large breasts. Plus, Monistat can be purchased over the counter - no prescription is needed, meaning immediate care of the problem (versus waiting for an appointment to see your doctor!
Answer

this Question