I do a lot of cross stitching and always use a floor stand. However, when kept in the stand frame, it is open to household odors, my hubby's cigarette smoke, etc. I now use a plastic garbage bag to slide over the scroll rods and upper frame, therefore helping to keep it a little cleaner. This also protects it against fur and such from our kitties.
The rods I use can differ from 22 inches to 36 inches depending on what I'm stitching, so the flexibility of the covers is a must. For my current work in progress, I duct taped two garbage bags together so it would slide over the ends easier.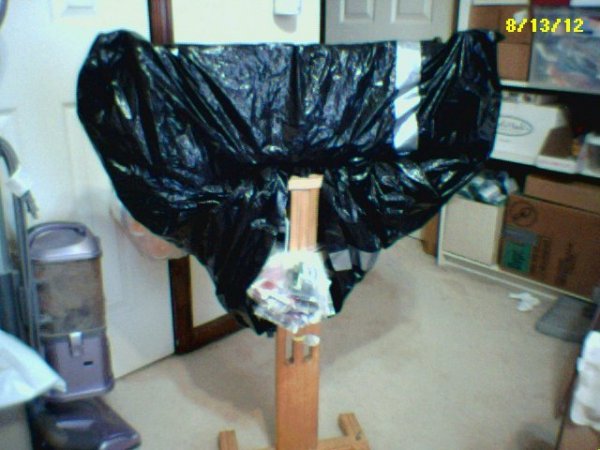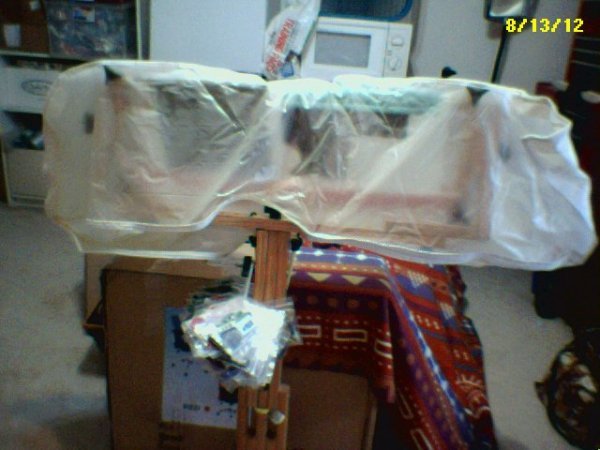 I have even used a garment bag folded in half lengthwise, zipped the end up as far as I could, then used binder clips to close the other end. It seems I've gotten into doing bigger pictures. I can also hang my floss ring on the side when not in use.
This idea can also be used if you don't use a stand, just slip your frame into a bag. :)
By Marti S. from Athens, GA