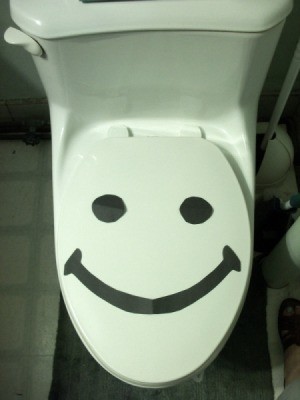 If a toilet you used starts to overfill with water and you fear it will overflow, first take the back, top lid off and push the rubber stopper down over the open hole.
If you need to, turn off the water (cut off knob is usually low in back or on the side of the toilet bowl) to prevent more water coming into the bowl.
If there is no plunger available, then with a bucket (or even a waste basket) fill up the hottest water you can get (from the sink or shower if need be.) Pour it carefully into the bowl. You may need to wait a bit but it will break down the fat in the 'clog'. If it doesn't you can add some liquid hand soap from the sink, or dish detergent or even shampoo into the bowl.
Let it sit and wait a bit for it to help break down the fats, then flush away!