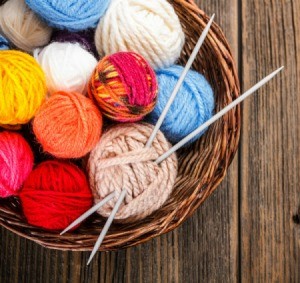 A friend was telling me about a "breast prosthetics" that are knitted. Is there any one that knows of a pattern? I use a knitting loom.

Judy from Traverse

Answers
By londa (Guest Post)
August 30, 2008
0

found this helpful
I think cotton yarn would be the best so it would be comfortable against your skin, and very washable. A very pale color would be good for under a white garment, or if you wear black, go with black. I would use a normal rather large size, and stitches to match so it is stretchy.
With a loom are you limited to making squares and rectangles? I've never tried to make a real one but I have made "fat suits" for the theater. I wonder if you tried just knitting a rectangle, folding it into a square, sewing up the sides and stuffing it with pillow stuffing. Stuff it into the bra, and see. I would think the bra would give it the proper shape.
I hope this at least can get you started. Londa
By Wkkyn (Guest Post)
August 30, 2008
0

found this helpful
I JUST GOTTA remark: You guys are awesome. It makes me Soo-o PROUD, without regard to subject. Someone, Somewhere has an answer or throws out a salient suggestion. AWESOME Just AWESOME!

August 30, 2008
0

found this helpful
Here you go:
www.knitty.com/.../PATTbits.html
This is for regular knitting (not on a loom). Maybe someone can help you convert it? Or time to learn with 2 needles! You can do it!
Or find the patterns for the "pumpkins" done on round looms, and practice adjusting it!

September 2, 2008
0

found this helpful
I googled "knitted breast prosthesis" and got a bunch of sites. Some are the same gal, but there are a lot of them out there with instructions right down to the letter. Good luck hon!!
I have a pattern for dpn if you'd like. But I am a loomer also and I would make mine with a six section circle such as for a flat top round hat. (attached hat pic) I would use the blue loom or smaller if you have one.
Use the top of the hat as a guide for the top and bottom of the prosthetic. Stuff and shape it as needed. I'm a 23 year survivor. Good luck.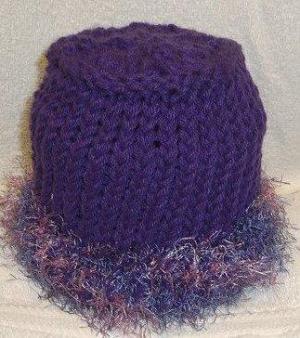 September 6, 2008
0

found this helpful
Good luck on the knitted ones, I saw some once on a website and thought they were a cute idea, just can't remember where it was! I'm a survivor, too, 14 months. I haven't tried knitting the prosthetics, but once made polyfill stuffed ones with 'swimsuit-fabric' covers sewn into a triangle shape or an oval shape.
I'd bet that a knitted cover over those would be nifty, you wouldn't have bits of stuffing poking through the knitting later, and they could be slipped inside different knitted covers, and they'd hold their shape.

November 4, 2013
0

found this helpful
Ther is a worldwide site called knittedknockers.com They have a site for crocheted or knitted "knockers". As a bilateral mastectomy girl, this was great.
Answer

this Question