Lab Pointer Mix Photos
Photos
Share on ThriftyFunCheck out these photos. Click at right to share your own photo in this page.
Barkley is 10 years old and a Pointer/Lab mix and Petey is 10 weeks old and a Boxer mix. Barkley was adopted from the San Diego County Animal Shelter. Petey was a gift from my best friend in PA.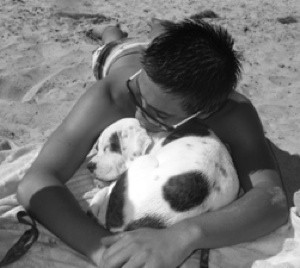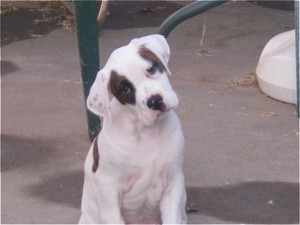 They like to swim at the beach! This was Petey's first visit to our local Dog Beach in Ocean Beach/ San Diego. Barkley is an avid swimmer and decided that little Petey needed some help getting back to shore, so he swam over to him, grabbed his leash and literally towed him in to shore. He kept on pulling until Petey was all the way up on the dry sand! It was stunning and hilarious to watch.
He wasn't taught to do it, he just loves to tug and pull on anything with a rope, (including my son on his boogie board when he was 10 years old.) Now Petey has a friend for life when he goes swimming!
By DNapolitan from San Diego, CA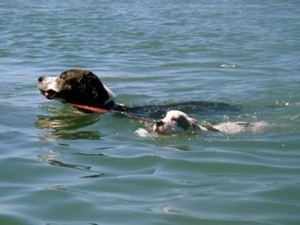 Jazz is an 11 months old Pointer Lab. For Christmas 2008, I rescued her from an Animal Managment group where people take animals they do not want anymore. She is such a joy to have and probably the best Christmas present you could get.
Jazz loves to go to "Doggy Day Care" and play with her friends Gracie, Roger-Dodger, Tito, Cody and more. She is smart, can do all of the basic tricks like sit, shake, lay down and beg. She also loves to snuggle with you and watch a good movie, lay in the sun and well, I think she just loves her life now. How lucky I feel to have her.
By Candee from Suffolk, VA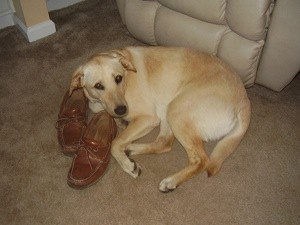 Grizzly Frost is a 2 year old Lab/Pointer mix. Grizzly was a rescue from Teller County Regional Animal Shelter about 1 year ago. He was a hyperactive and destructive puppy that had been returned several times by different adopters. My husband actually found him on the internet, so we decided to take an hour long drive to meet him. The rest is history!
He is the most handsome, loving, and happy dog in our eyes. Grizz loves the dog park. He also enjoys swimming, hiking, and snow rolling. Grizzly has a dog brother named Asher, whom he loves wreaking havoc with throughout the day. He also has a cat sister named Jasper, who he loves to sit and stare at for countless hours.
My husband and I always sing this rhyme to him: "Warm it up, Grizz... I'm about to... Warm it up, Grizz... Cause that's what you were born to do!"
(I know, silly)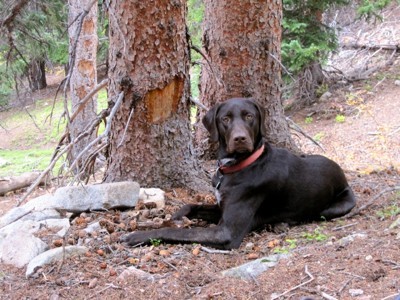 September 2, 2009
10

found this helpful
Winslow a 2 year old Lab/Pointer mix. I really wanted a puppy, but didn't have the extra money. We were on our way to my in laws and saw a "free puppies" sign out at the road and decided to take a look.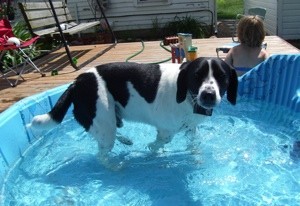 Read More...