Barkley is 10 years old and a Pointer/Lab mix and Petey is 10 weeks old and a Boxer mix. Barkley was adopted from the San Diego County Animal Shelter. Petey was a gift from my best friend in PA.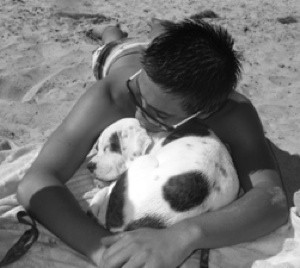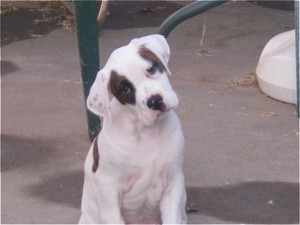 They like to swim at the beach! This was Petey's first visit to our local Dog Beach in Ocean Beach/ San Diego. Barkley is an avid swimmer and decided that little Petey needed some help getting back to shore, so he swam over to him, grabbed his leash and literally towed him in to shore. He kept on pulling until Petey was all the way up on the dry sand! It was stunning and hilarious to watch.
He wasn't taught to do it, he just loves to tug and pull on anything with a rope, (including my son on his boogie board when he was 10 years old.) Now Petey has a friend for life when he goes swimming!
By DNapolitan from San Diego, CA