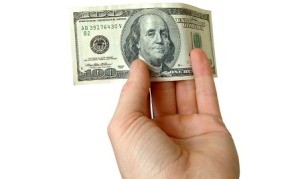 I am in financial crisis. After I am out this situation, how do I budget my fixed income so that every need is met?
By victoria walker from Portsmouth, VA

Answers

Joan
Bronze Feedback Medal for All Time! 186 Feedbacks
August 29, 2010
0

found this helpful
I live off a total of $700 a month and pay my rent, the utilities that aren't covered in the rent, transportation, clothes, laundry, etc. I pay my phone and internet, and electricity. Cable is furnished by the landlord as a thank you for renting. I manage to buy gifts for my adult daughters at the appropriate times, and also for my teen and adult grandkids. I start my Christmas shopping in Jan. or Feb. I use cabs or the paratransit buses. First you have to figure out what your rent or mortage payment, is then the utilities that you have to pay, then food. Any money that you have left after the essentials are paid is for saving or fun things.

August 30, 2010
0

found this helpful
Before making any nonessential purchases in any given month, take care of paying your mandatory expenses. The first bills you should pay each month include your mortgage or rent, prescription refills, utilities, food, and health insurance. Until those expenses are taken care of, you shouldn't spend part of your monthly income on anything else.
Check to see if you are eligible for help paying for your groceries and utilities. If not, there are many sites on the internet that show you how to save money in these areas. Two of my favorites are: www.livingonadime.com, and www.hillbillyhousewife.com. Good luck!

susan
Silver Feedback Medal for All Time! 472 Feedbacks
September 2, 2010
0

found this helpful
I think it's important to note that after paying essentials, you must put some money away monthly for your yearly bills, like property or personal property taxes, insurance on you home, renter's insurance, car insurance, etc, if you have them. After that, comes the nonessentials. You also have to realize that you may not have enough money left over to cover your wants. If not, cut back in all possible areas: drop cable, cell phones, cut back on groceries, turn the air conditioner or furnace setting, pull plugs and turn off lights, plant a garden in the spring, repurpose anything you can think of, etc.
You will need to build a contingency fund for emergencies, like medical bills. Your attitude is aslo important--think of it as an adventure, not a chore.

September 2, 2010
0

found this helpful
Back in 1967, when we were trying to raise six kids and remodel a 100-year-old house that needed everything, I started a method of budgeting that I still use. It has served me extremely well. I used to do it in a notebook, but now use Quicken, which is both faster and more accurate. If you want a detailed description, email me and I'll write it up for you. Either way, good luck! --sarsi
Read More

Answers