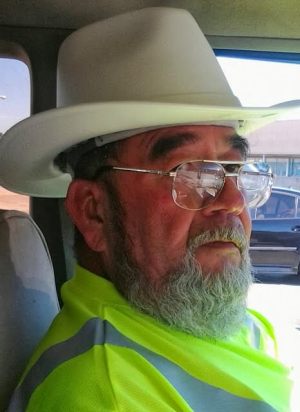 In 2010 I separated from my wife, a year prior to that my son moved to Arlington, Texas with his girlfriend. I do not know how to contact him nor have any idea where to begin to look for him. My phone number has changed several times since then and so has his. He's a jack of all trades so there's no one profession he sticks to. I'm 70 years old and all my other 5 children stopped speaking to me the day I left my wife. Anybody have any ideas? I've even written TV stations in that area, no responses of course.

Answers

poehere
Bronze Post Medal for All Time! 105 Posts
August 26, 2017
0

found this helpful
Best Answer
Considering you understand how to use a computer I would suggest that you start with Facebook. So many people today are on this site and it has proven very helpful to many people looking for lost family members or friends. There is a search feature on the site. You can try searching for his name and the name of the girlfriend he moved with to Texas.
You might want to try and find a few newspapers in Texas and see if they run articles about a father looking for his son. You have no idea if he is still living in Texas or not. That is the hard part right now. He could of left the state and moved someplace different.
The only other hope in all of this mess is to try and talk with your other children. I know you said that they will no longer speak with you. It has been 7 years since you and your wife separated. I would think by now they would forgive you and want to talk with you again. You can try reaching out to them to see if they know where their brother is.

August 27, 2017
0

found this helpful
Best Answer
You are more fortunate than most because you are looking for a son so he most likely has not changed his name. Also, you have access to his birth date and also to his brothers and/or sisters. You may find one of 5 may talk to you if you tell them why you are asking. Send them a letter if they will not talk to you. Keep trying as this is your best resource for current information.
You should try all the suggestions given and keep track of each tiny bit of information so you can maybe piece them together and find at least one place he has lived. This is an excellent place to start and you may find information on your other 5 children (even addresses).
www.familytreenow.com/
If you cannot find information by yourself you can employ Tracing companies and they are really good at this. I do not know about current costs but you can always check one or two out as this would be the quickest way to find your son.
Here is a link to several sites to try and also a link to a skiptracing service. You can check out skiptracing services on Google with your zip code to find one near you. Or you can Google missing person agencies with your zip code.
www.ecsi.net/links_skiptrace.html

attosa
Diamond Post Medal for All Time! 1,246 Posts
August 26, 2017
1

found this helpful
I agree you should start with Facebook. Two ways: You can filter your search by putting in names at the top then going by location... perhaps you're linked through other people. Another way is by making a PUBLIC post on there with what you just posted here and people will start sharing your story and passing it around...
many people will see it and many people can help. Good luck!

Judy
Gold Post Medal for All Time! 677 Posts
August 27, 2017
0

found this helpful
Try a website called familytreenow.com. If your son did not opt out, you will find his address and landline phone number, if he has one.
Read More

Answers