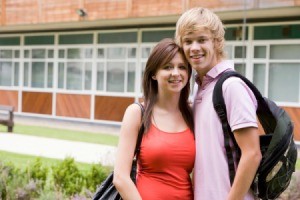 I have an old boyfriend that I was very close to at one time and we went separate ways. I just want his email address to talk to him. I miss our friendship and I've had some tragedies, I would like to share with him. So how can I get just his email address?
By Lisa
Answers

January 15, 2013
0

found this helpful
Best Answer
I am sorry you are having a hard time, but trying to reconnect with an old boyfriend is rarely, if ever, a good idea. Since you went your separate ways, you don't know what is happening in his life. He may have a girlfriend or even a wife by now, and you would be inviting trouble by emailing him. I suggest you find a minister or counselor to talk to.

susan
Silver Feedback Medal for All Time! 472 Feedbacks
January 17, 2013
0

found this helpful
Best Answer
Often, if you do a people search, you can get an email address along with a physical one and a phone number.
But, I'm with everyone else here - you drifted apart and moved on for a reason -leave it at that. While you may think you'd like to talk to him, he probably has someone else in his life now, and the two of them will not appreciate you injecting yourself in his life at this time. This is the time to stay away, if you ever cared about him, let him have his privacy. There is a reason you are his ex. His current wife or girlfriend would appreciate if you kept your boundaries and didn't intrude upon hers.
His life is not about you anymore.
If you think your need is really that important, and you plan to contact him no matter what anyone else says, then at least be mature about it: Call and ask to meet and talk to them both in person (at the same time), and treat her with respect. Say whatever you want to say to him in front of her. Do not go behind her back and email him personally (which actually means that you hope to rekindle some type of relationship with him only). That's just asking for trouble.
January 16, 2013
0

found this helpful
Take my advice. Do not go back to your old boyfriend. People change and not always for the better.
Let's leave it at "been there, done that" and wasted 18 years trying to make it work.
Answer

this Question