Making Cereal Treats for Backyard Birds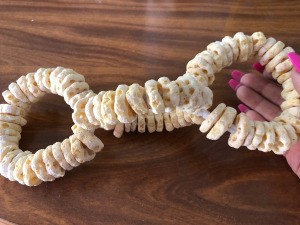 You can easily make treats for the birds that visit your garden. String ring style cereal on cord or pipe cleaners and hang. Dye, sugar, and salt free varieties are a good choice. If you want to feed wild birds regularly, keep this type of treat down to once or twice a week and offer seed or suet the rest of the time.
Solutions
Share on ThriftyFunThis page contains the following solutions. Have something to add? Please share your solution!
One of my father's favourite things to do is feed the animals that visit him in his garden daily. Unfortunately, buying seed and food for them all the time is costly and not so convenient. Many kitchen scraps are perfectly suitable to feed the birds with. Sugar-free cereal, even the stale ones, work perfectly to supplement their diets. Oats are great, too! Here is how to make the birds some treats that are easy to snack from, made from your leftover cereal.
Total Time: 30 minutes
Yield: 3-ringed treat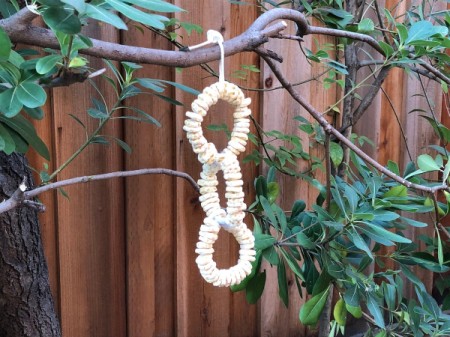 Supplies:
sugar-free and dye-free cereal with holes
pipe cleaners
thick cord
Steps:
String your cereal onto 3 long pieces of pipe cleaner.
Create a ring with one set and twist the ends to keep together.
Loop another ring onto he first one.
Make sure there are no cereal pieces where they are hanging off each other.
Loop on the third one.
Tie the cord onto one end then hang it on a sturdy branch.
I love helping the critters eat. Today, this is the best craft to do with the kids. You don't need but two or three items and you are set.
Total Time: 5 minutes each
Yield: 3
Source: Saw on Pinterest.
Link: Bird Feeders with Cereal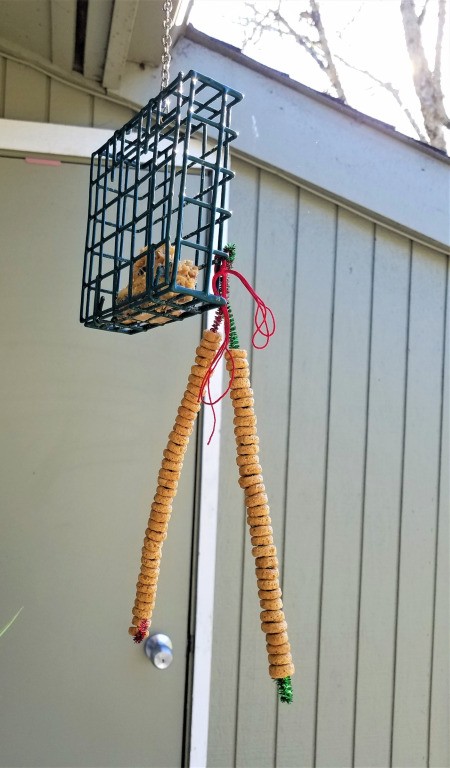 Supplies:
1 box cereal rings, I used the ones from a dollar store
6 chenille stems
12 in of yarn for each hanger
scissors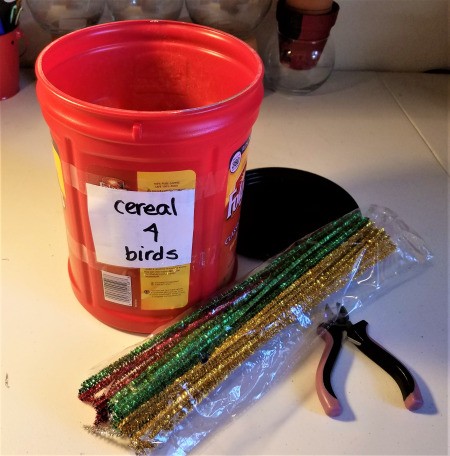 Steps:
Make a bend and then another bend at the bottom, to keep the cereal on. Thread the cereal on the stem, leaving 2" to twist and tie.
When each stem is done, twist tie 2 together. If you have a lower branch with some twigs, then you can hang and twist together on them. If not, you can take 12" of thread to tie it to the feeders and stuff I have to attract the birds. N-JOY!!
Categories
Pages
More
Categories